Quilting Notions

- 4477 products
Quilting Tools & Sewing Notions
Make quilting more enjoyable with the right quilting tools. Quilt notions include everything from fabric scissors to sewing thread to quilt rulers. These quality quilting supplies make planning, measuring, cutting & sewing an absolute pleasure, enhancing your creativity. Use the filters to find the perfect quilt tool or sewing notion for your next project.
Thread & Accessories (1014)
Embroidery Supplies (210)
Embroidert Machines (24)
Machine Aids (11)
Quilting & Sewing Tools (10)
Sewing Machines (10)
Quilting Notions
If you've been wondering what is a quilting notion? If so, you're in the right place! We're here to help answer all of your questions and help you find the right quilting tools to get set up for stitching success. Quilt notions are simply quilting supplies you need (besides fabric, of course!) to help you sew. And believe us, we have a lot of quilting supplies online for you to choose from! But before we get carried away with the possibilities, let's begin simply.
Quilting Supplies for Beginners
If you're a beginner, here are the most important quilting supplies and tools you'll need to get started: sewing scissors, quilting thread, a rotary cutter and mat, quilting rulers, and sewing needles (watch the video above to see some of Jenny Doan's favorite quilting notions!).

Using quality quilt notions will make your sewing experience much better than using old notions that might not be as functional anymore.
For example, it's always a good idea to get a sharp pair of fabric scissors. And while your sewing machine may already have a needle in it, chances are it's pretty worn out. Get yourself a fresh set of sewing machine needles and replace your needle after about every eight hours of use. That's right! Sewing machine needles get dull more quickly than you might imagine.
And when it comes to rotary cutters, find one that feels comfortable in your hand and get a new blade. Quilting rulers are super handy to make sure your fabrics are cut and measured correctly. That way, when you sew everything together, you'll have greater success!
In reality, you don't need that many quilt tools to get the job done, but additional specialty notions sure make sewing a pleasure!
Gift-able Quilting Supplies
Quilters may seem hard to shop for, but if you've been asking yourself what is a good gift for a quilter? we have plenty of suggestions for you! These quilting notions that have become customer favorites for a reason:
Missouri Star cotton thread is a reliable staple in the sewing room. It's sturdy, smooth, and surprisingly affordable. If you haven't tried them yet, Missouri Star Templates make quilting a breeze! They're designed especially for working with precut fabrics. Along with templates, our Missouri Star Template Handles remain popular. They attach to templates with suction to keep you safe when you're cutting.
If you've ever struggled with binding, The Binding Tool is just what you need! This handy, dandy quilting notion is amazing when it comes to finishing quilts with ease. And where would we be without Oliso Irons? They are incredible to say the least. Oliso irons don't have to be set upright when you use them. They actually push themselves up off of the ironing board automatically. Wow! Make pressing easy with a Missouri Star Stylist Spray Bottle to go along with your iron. It sprays your favorite pressing spray out evenly to help you use less and avoid water spots.
Missouri Star Pattern Keepers help you keep your patterns in order and they look pretty cute too! Finally, Missouri Star Colorful Quilting Clips are a must-have for binding. You'll never poke yourself with a pin ever again! It's amazing what a few quality quilt notions can do. Any or all of these great quilting notions are sure to make a quilter smile.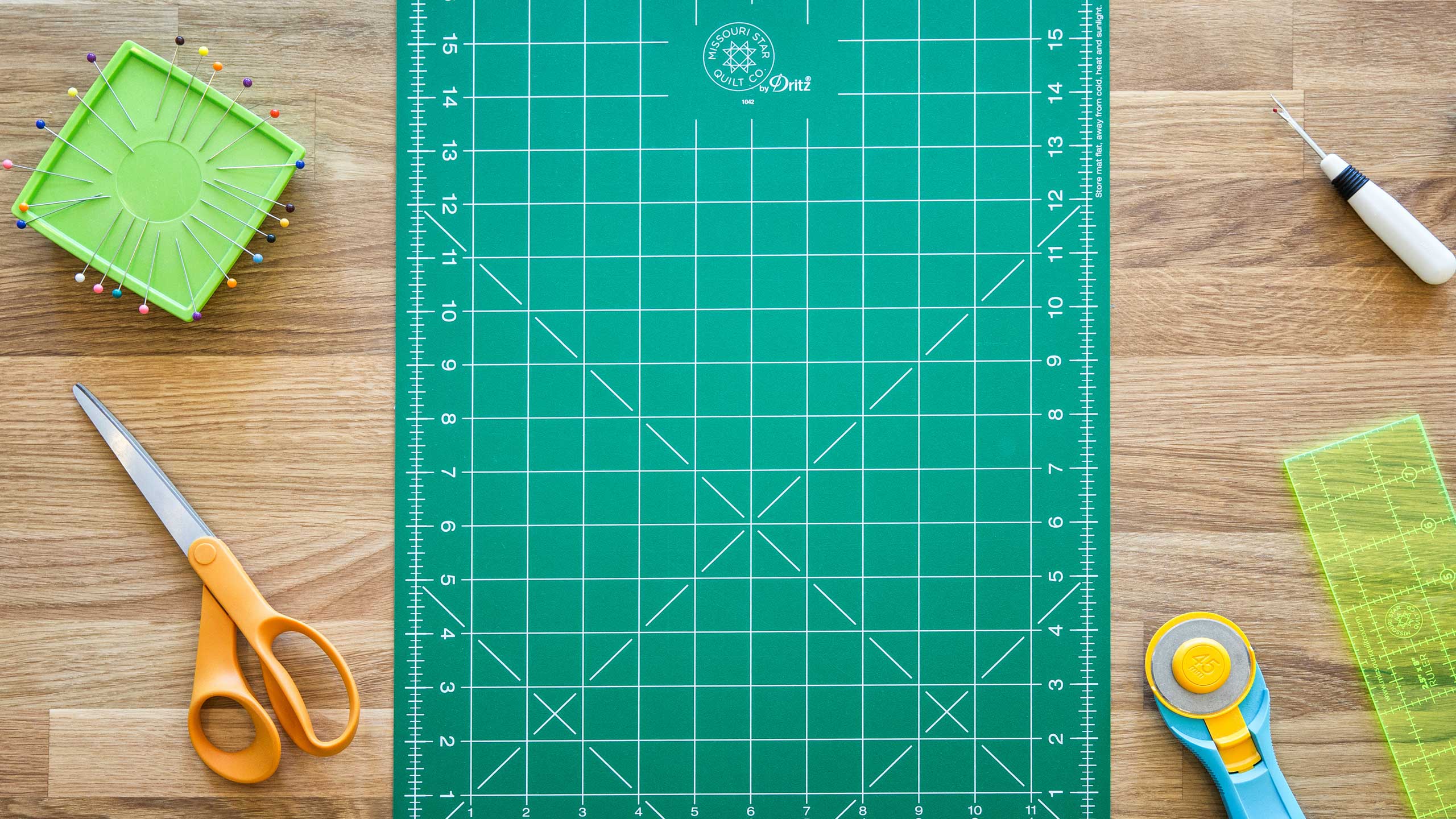 Daily Deals, Tutorials, New Arrivals, & More?
Sign up for Missouri Star Quilt Co. emails!