1
Free Shipping $100+ / Flat $5 Shipping
Need Help? Call (888) 571-1122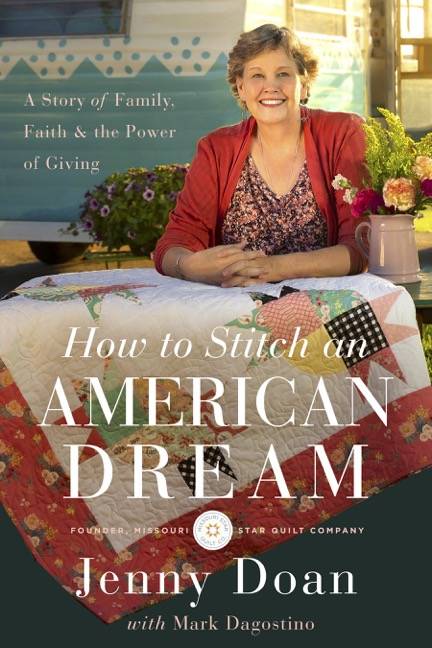 How to Stitch an
AMERICAN DREAM
Faith, family, and hard work are the heartbeat of every great American story, and Jenny Doan's story is just that. In her new memoir, How to Stitch an American Dream, readers will discover the behind-the-scenes story of the Missouri Star Quilt Company and Jenny's remarkable journey to overcome hardship, claim the abundance of family, and ignite the power of giving—all while revitalizing a small town along the way.
Help make Jenny's book a New York Times bestseller! Order from any non-Missouri Star retailer to help us qualify!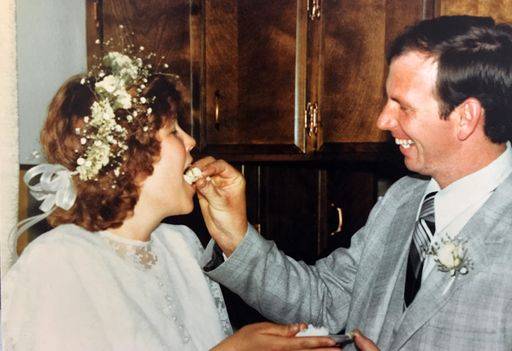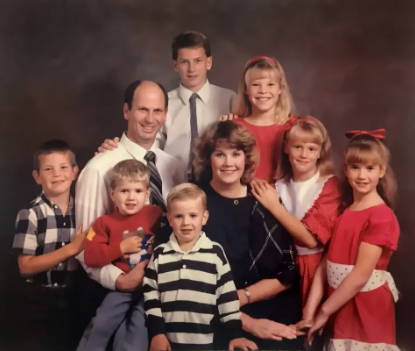 Over the last decade, the Doan family business, the Missouri Star Quilt Company in tiny Hamilton, Missouri, has grown from Jenny's corner shop--with one quilting machine and two bolts of fabric for sale in the back--to become the largest supplier of pre-cut quilting fabric in the world. And the deep connection felt by the company's millions of loyal fans and customers boils down to one thing: their love for Jenny, the mother of seven (and grandmother to 25 and counting) whose humorous, easygoing, down-to-earth quilting tutorials have been viewed more than 230 million times.
Now, Jenny is ready to give her fans, the business world, and moms of all ages (and grandmas too!) what they've been asking for: the full story of her journey, from her humble beginnings as a homeschooling mom, to founding Missouri Star Quilt Company in her fifties, through the remarkable success and inspiration she's so well-known for today.
How to Stitch an American Dream is about something more than the chance to get to know Jenny Doan. It's an opportunity for readers to have their lives changed by one woman's remarkable story--an inspirational story of overcoming hardship and finding abundance through family, faith, and the power of giving.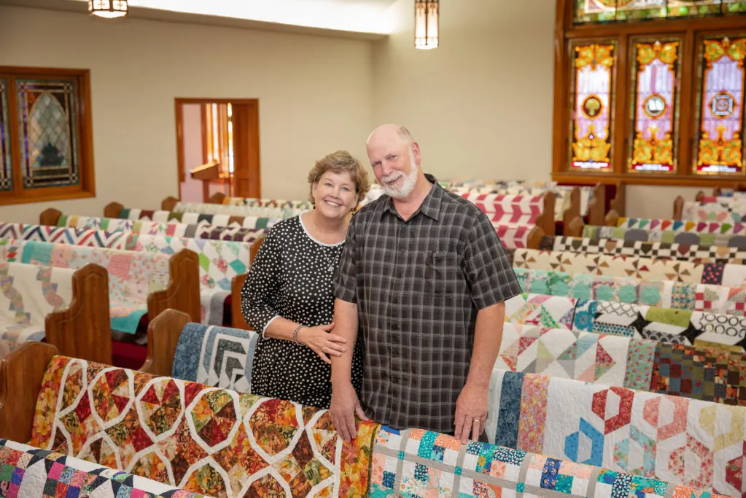 ---
Jenny Doan is the smiling face of Missouri Star Quilt Company. Stitching together simplified quilts full of love and laughter, she makes quilting easier, more accessible, and friendlier than ever before. Watching her tutorials feels like coming home again. With over 750,000 YouTube subscribers and more than 230 million views to date, Jenny has sparked enthusiasm for quilting and warmed her viewer's hearts across the globe.


When she moved with her growing family to Missouri over 20 years ago, she never imagined that someday they'd have a successful quilting business. Like many small towns across America, employment was scarce, so in November 2008, on a modest budget, the Doan family bought a building in Hamilton and started Missouri Star Quilt Company. At first they offered basic quilting supplies and machine quilting services, but business picked up when they started posting videos of Jenny teaching quilting tutorials online. From that time on her life changed forever.
Almost 13 years later, Jenny now teaches quilting tutorials on YouTube once a week and continues to share her story everywhere she goes. It's a labor of love and a dream come true for her. Hamilton, Missouri, has become a quilter's paradise, attracting visitors from around the world. With the help of Jenny's husband, Ron, her seven children, and 25 grandchildren, this family business has grown to include an entire community.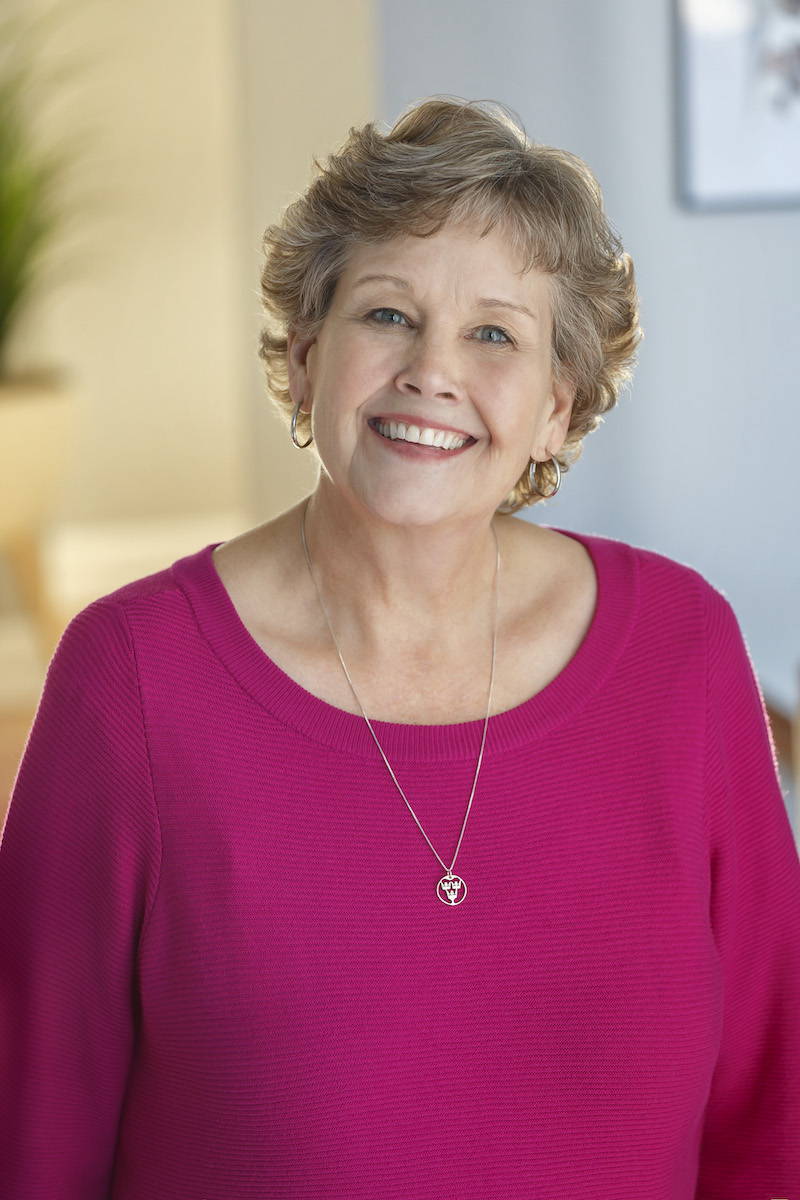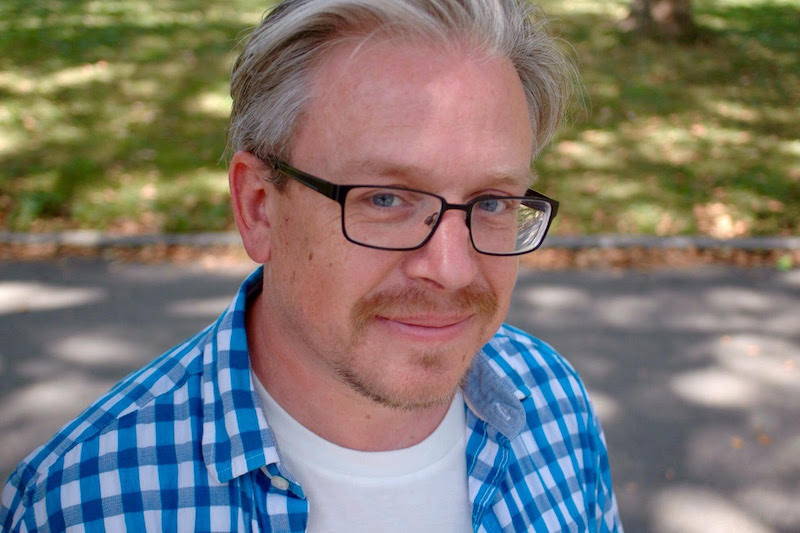 Mark Dagostino is a multiple New York Times Bestselling co-author, and a former Senior Writer at People Magazine. He is dedicated to writing books that uplift and inspire. For more information (and inspiration), visit Mark's website, www.markdagostino.com; or Mark's Author Page on Facebook, www.facebook.com/markdagostino.author.