Explore Patriotic Fabric Collections!
Celebrate the land you love with our selection of patriotic prints and beautiful red, white, and blue fabrics. They're perfect for quilts, home decor, wall hangings, table runners, place mats, you name it! Stitch up a tribute to America the Beautiful for the 4th of July, Memorial Day, Labor Day, Veterans Day, or any day of the year with Americana-themed fabrics here at Missouri Star.
---
---
---
---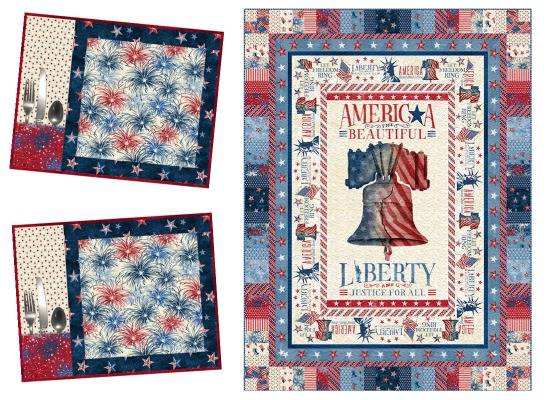 Liberty Lane
Can you hear it? That's the sound of freedom ringing throughout all the land! Create a patriotic quilt with these fabrics by Stephanie Marrott for Wilmington Prints.
---
---
---
---
---
Patriotic Border Stripes
Harbor Springs for Moda
---
Americana Wide Backing
American Dreams by Beth Logan for Henry Glass
---
Patriotic Quilt & Project Patterns
---
Subscribe to our YouTube channel for free quilting tutorials each week and curated playlists to help you find exactly what you're looking to create next! Watch our patriotic quilting and sewing tutorial playlist and get inspired to craft in red, white, and blue!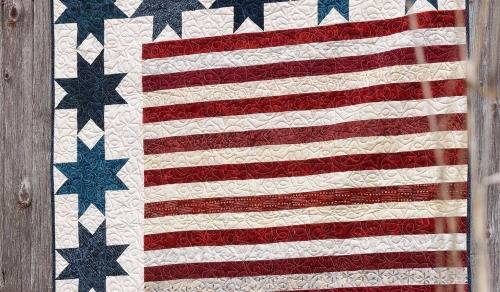 ---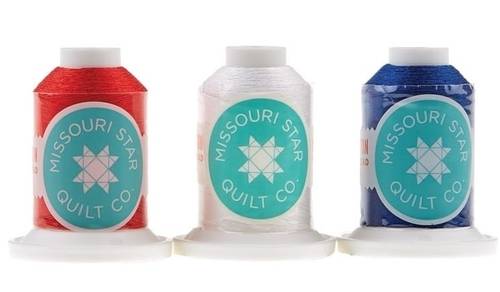 Here at Missouri Star, we've got high quality thread at a price you'll love. Keep on stitching and enjoy creating beautiful quilts that will last, without costing you an arm and a leg. Get this patriotic trio for all your upcoming Americana projects you'll have this summer!
---