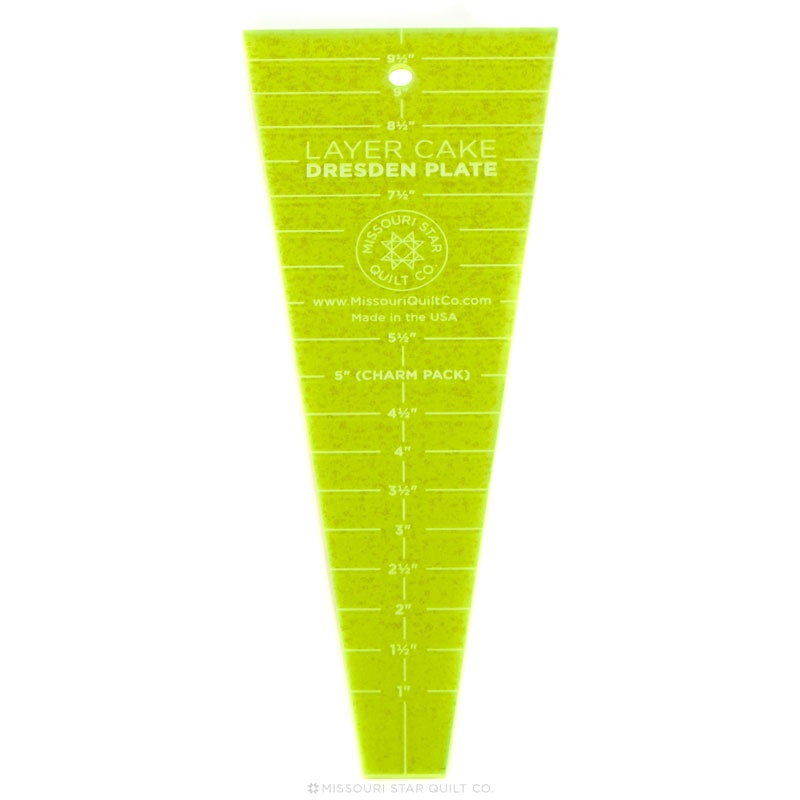 Large Dresden Plate Template for 10" Squares
Price:
$8.95
MSRP: $12.00
Shipping: Worldwide
The Layer Cake Dresden Plate Template or Ruler from MSQC is a bigger version of the popular dresden template. This is helpful if you are using Layer Cakes for your projects (like the large dresden turkey below). The template includes markings for Layer Cakes and Charm Packs. Manufacturer SKU: 10" Dresden Plate
---
A few other items we think are related ...