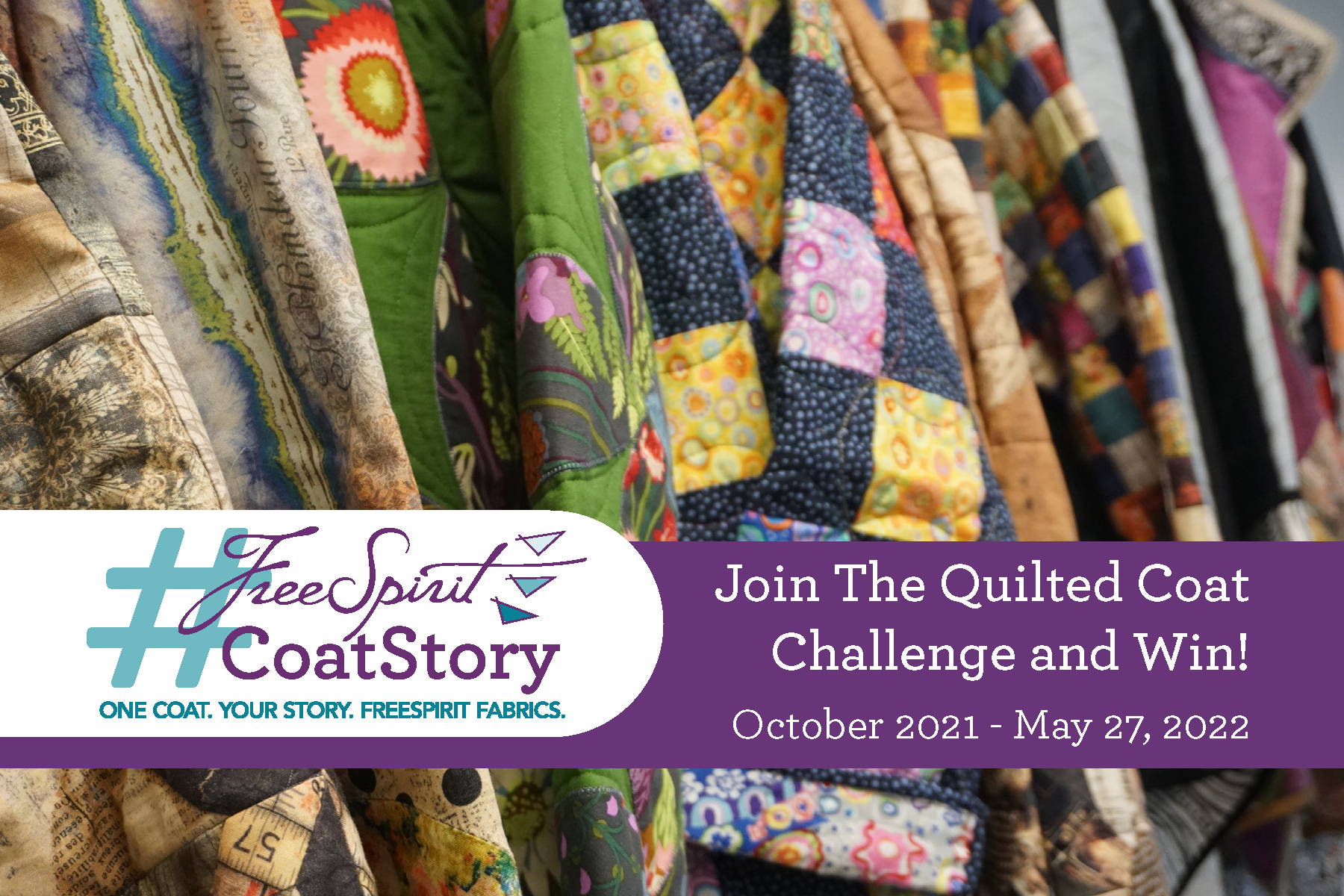 Contest extended to May 27, 2022!
Who knew that quilting would be so in-vogue? We did and now, as quilter's, it's your turn to shine!
Join our fun, community-building challenge that will have you styling your own, totally unique and
on-trend quilted coat in no time.

1) Choose and purchase the Grainline Studio Tamarack Jacket Pattern
2) Choose and purchase Quiltsmart Fusible Interfacing
3) Choose and purchase FreeSpirit fabrics (or break out your FreeSpirit stash from home!)
4) Build, customize, and make it unique!
5) Show. It. Off. on Instagram with #FreeSpiritCoatStory & @missouriquiltco for your chance to win!
Shop Supplies Here at Missouri Star:
Quiltsmart Fusible Interfacing
Take part in the FreeSpirit Coat Challenge with one of these stylish coat packs!
The packs include 6 panels of preprinted fusible interfacing and grid instructions.

Each FreeSpirit fabric collection is as unique and expressive as the artist that designed it. Choose your favorites today and get started on the Coat Story challenge!