Artist Spotlight: Charisma Horton

Charisma Horton is pattern-writing royalty, and she's only been at it since 2018! After years of long-arm quilting, Charisma took a leap of faith to try her hand at pattern design. In just 3.5 years, she has published over 300 patterns and been featured in 75 different magazines. She has partnered with the biggest names in fabric, and we've all fallen in love with her style and talent. Earlier this year, Charisma joined us for an episode of At Home with Misty to show off her beautiful Pinovations quilt. We were delighted to chat with this incredible designer, and we can't wait to share her cute personality with you!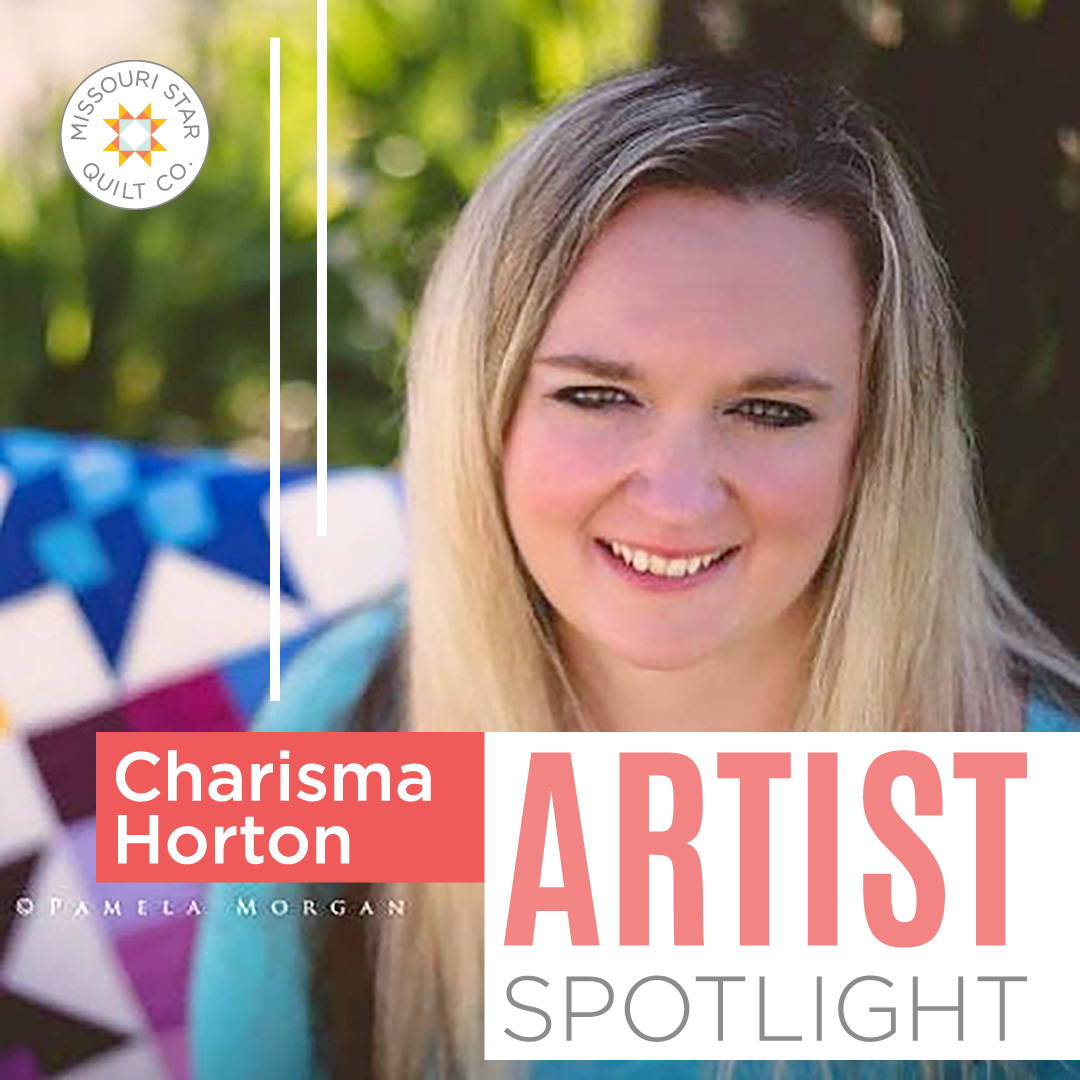 What is your favorite part of the quilting process?
What I Love about quilting is that there is always something to feed the soul. Whether it's playing with color, seeing how a design will come together as you sew units, or bringing life to a quilt with quilting. There is something special about each process. My least favorite part is binding. I just want to be done once I quilt it. Haha!
Who are your favorite fabric designers?
I think my problem is that I have too many favorite designers. I love color, texture, and all sorts of themes. But pretty much anything with a rainbow of color will catch my eye.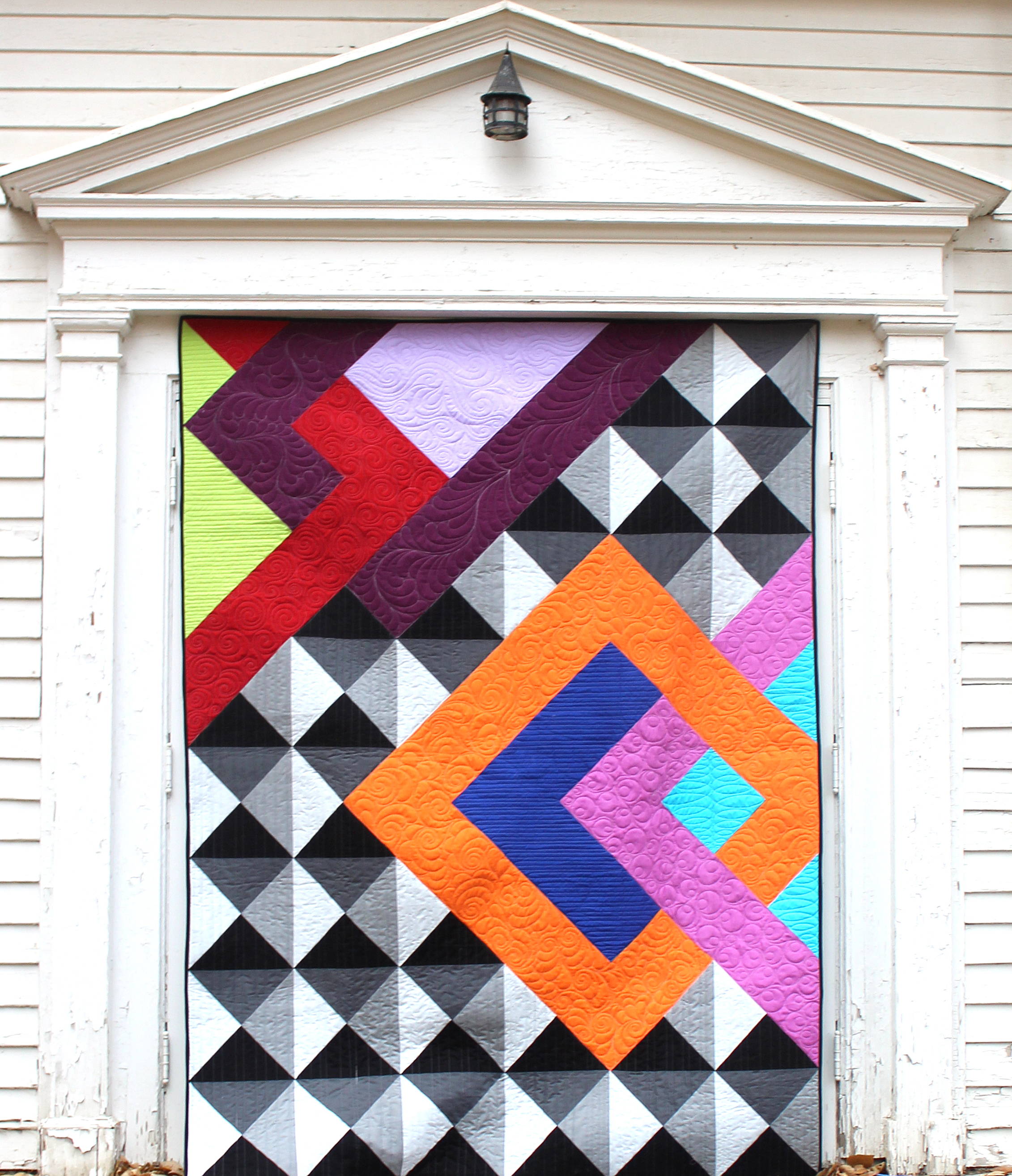 Charisma's "Coupled" quilt
What notion or sewing tool are you most dependent on?
Other than our normal tools I love the chain stitch thingy that cuts the threads in between the chain. I don't know what it's called.
How were you introduced to sewing and quilting?
I was introduced to sewing & quilting by hand embroidery. My friend, Courtney's mom, Janeane would hand stitch on our lunch hour and I asked her to teach me how to do that.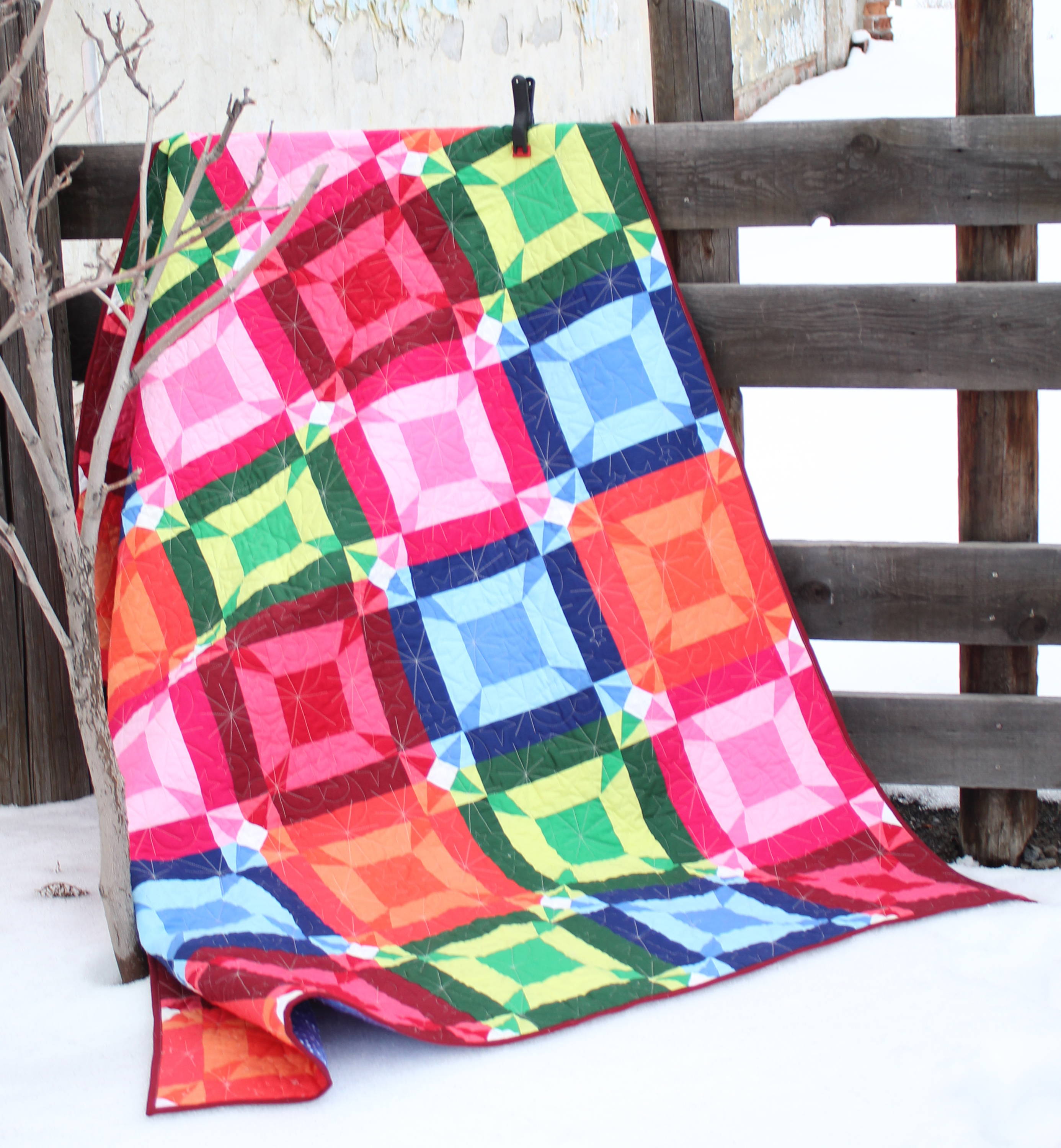 Charisma's "Gem State" quilt
What was the most frustrating sewing project you ever worked on?
When I first started sewing I didn't know what a quarter-inch seam was …I didn't know any of the rules and I would just try to do things not knowing the tips and tricks. I would have a vision of things I wanted to do but I couldn't quite get there. I would say the first several projects that I worked on would bring me to tears because I didn't know what I was doing. But I would just dive in and do things learning as I went along. Now there are videos and tutorials by a few strokes on the computer. We didn't have that in the 90's. Ha!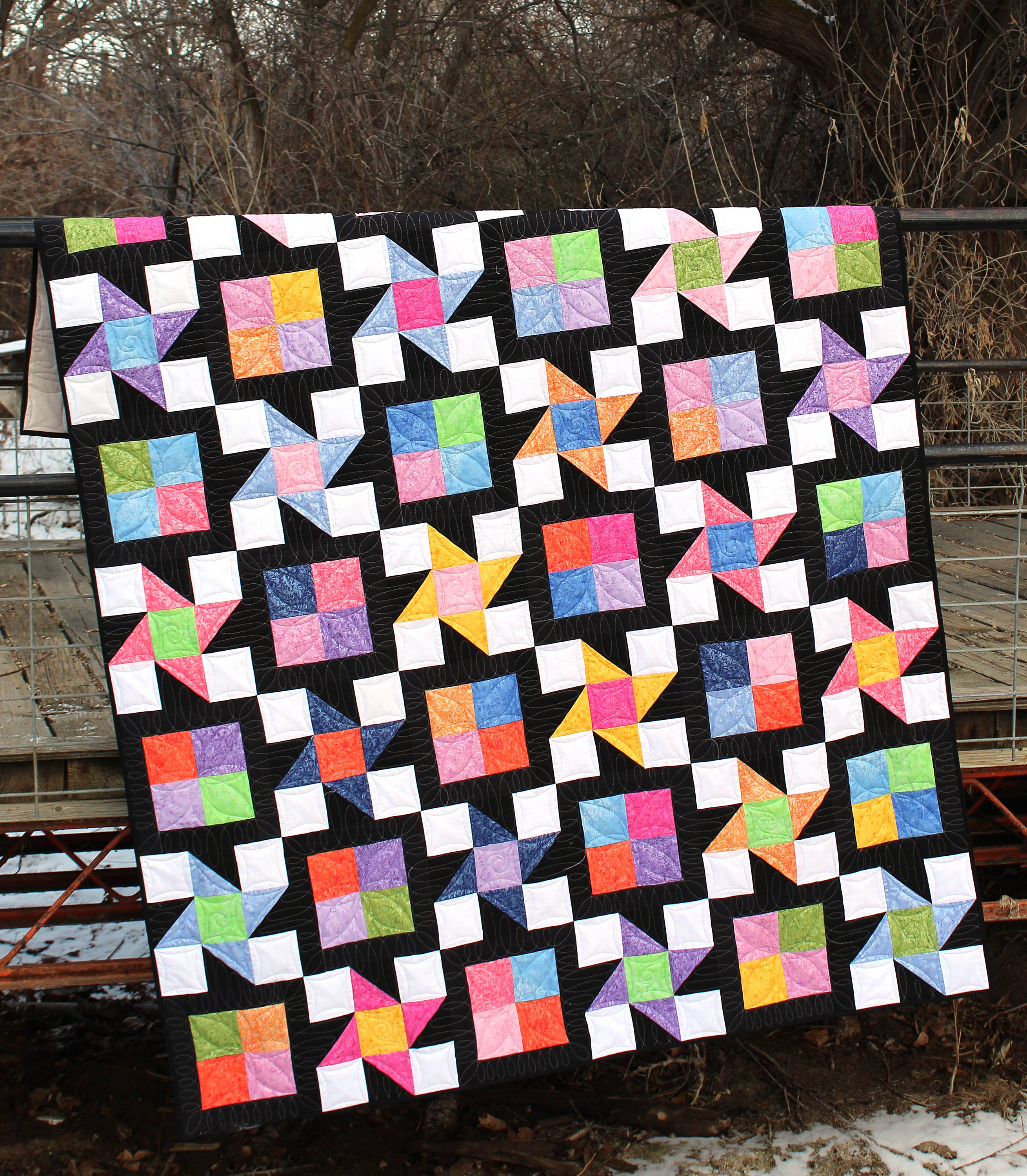 Charisma's "Say What" quilt
What do you do to find inspiration/encourage your creativity?
Creativity builds upon itself. If you would have told me 3 years ago that I would have over 300 published patterns I wouldn't have believed you. What happens as you create is that the ideas multiply and you see new things. But I find inspiration in everything around me. New and old, nature, flooring, ceilings, tile work etc. It's everywhere if you look.
What occupation would you like to try if sewing/making wasn't an option?
Pottery, painting, writing..I like being able to work solo and I am in my own mind a lot of the time.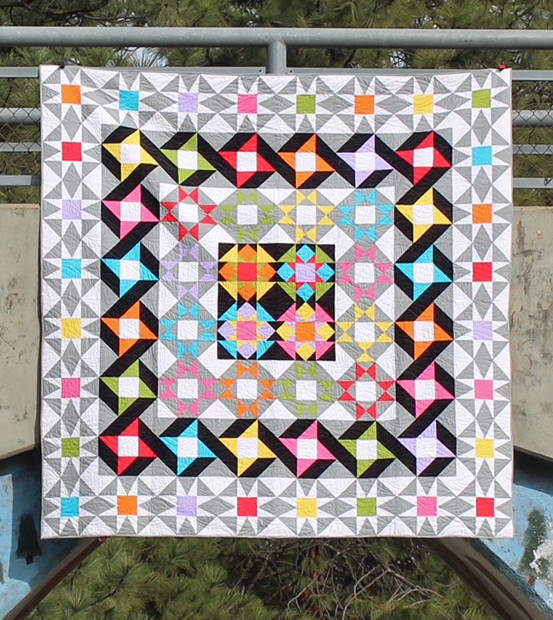 Charisma's "Aspire" quilt
Who is your favorite fictional character?
Anne ( with an E) from Green Gables. I spend a lot of time in my own mind daydreaming and romanticizing things. I have always felt like the unwanted orphan that made it through. She has an unbreakable spirit and she finds her way in each circumstance with a great imagination. I love that.I relate to that.
What fabric have you been hoarding/saving the longest?
My Amy Butler stash is my most coveted stash. I would take a picture and share it except that I just moved to a new city and my stash is in totes.
Describe your perfect day.
My perfect day is a walk with my dogs, a cup of tea on my wrap-around porch, and some hand stitching. A talk with friends. Not a worry in sight.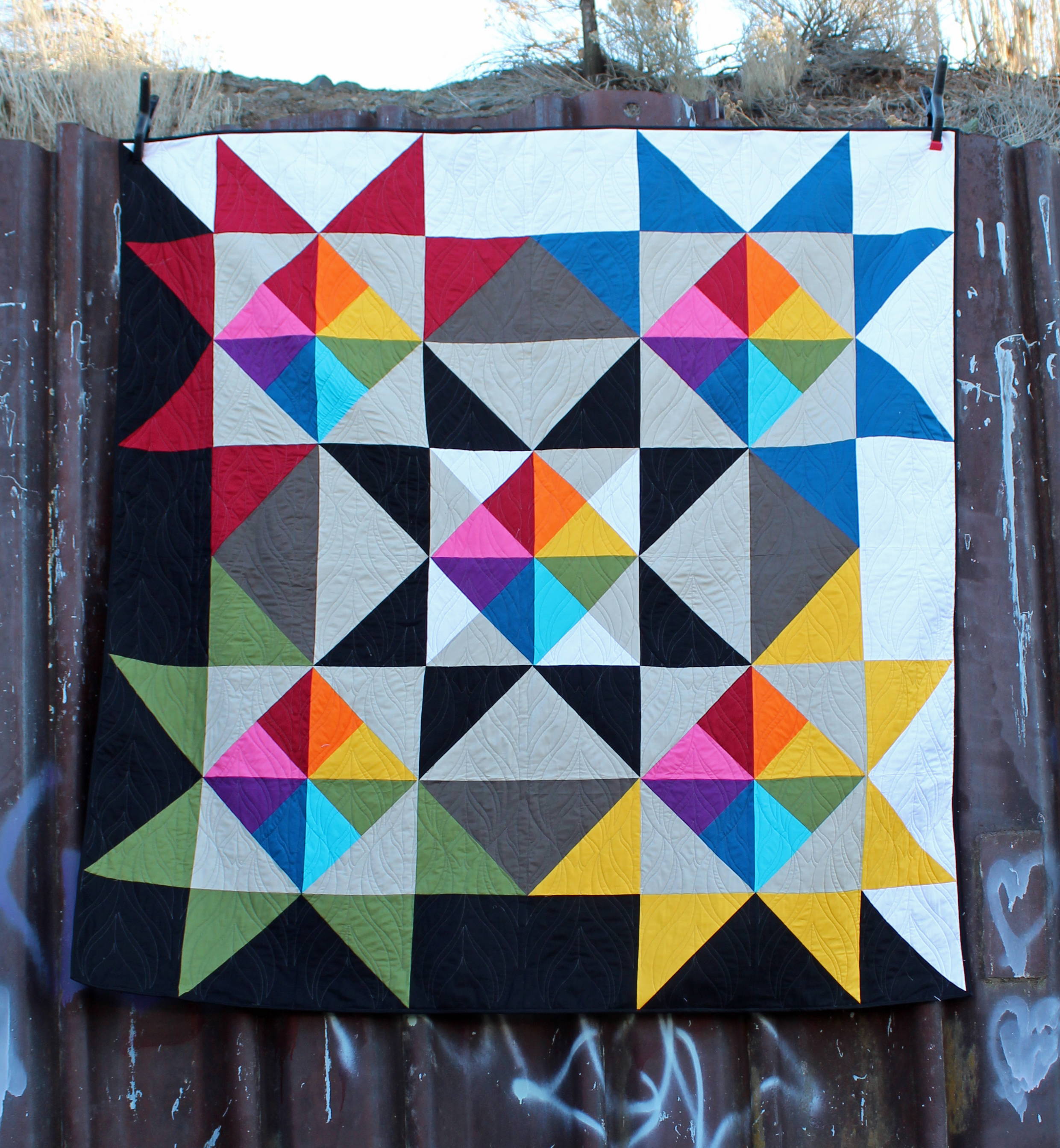 Charisma's "Daybreak" quilt