Triple Play: Dresden
with
Jenny Doan
Natalie Earnheart
Misty Doan
with
Jenny Doan
Natalie Earnheart
Misty Doan
Triple Play Dresden Triple Play is a favorite tradition here at Missouri Star Quilt Company. Once a month, Jenny, Misty, and Natalie each demonstrate their own unique spin on a favorite block, technique, or template. In this episode, the talented Doan ladies share three fabulous new Dresden quilt patterns.
Jenny's Little Bit of Sunshine quilt is pretty as a sunrise with patchwork Dresden rays. It's made with the Effervescence layer cake by Sue Daley Designs for Riley Blake.
Misty's Dresdens Around the World quilt is a black and white classic with a dazzling rainbow twist. Tiny applique Dresdens are made with the Designer Essential Solids jelly roll by Tula Pink for FreeSpirit Fabrics—and the scraps are pieced into a colorful binding.
Natalie's Drifting Dresdens quilt is a choose-your-own-adventure modern quilt pattern. It's made with a print layer cake (Besties by Tula Pink for FreeSpirit Fabrics) and a solid layer cake (Essex Yarn Dyed Linen Black by Robert Kaufman Fabrics). Copy Natalie's layout or create one of your own.
Little Bit of Sunshine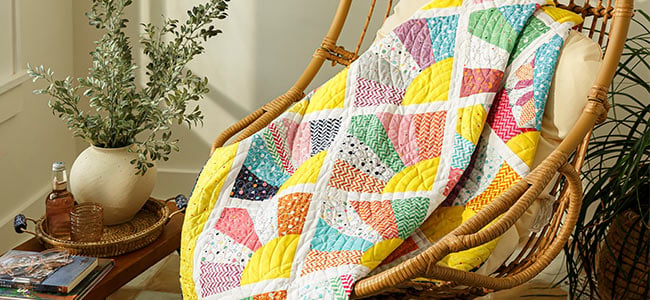 Featured products Get the Supplies Featured in this Tutorial
Drifting Dresdens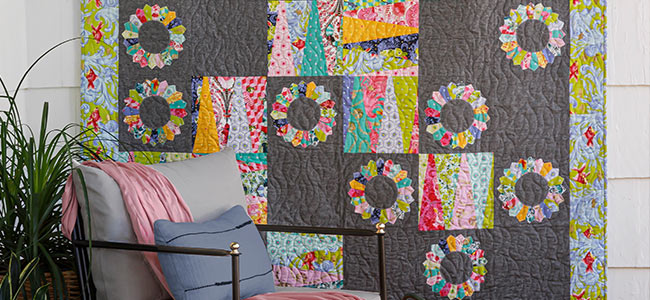 Featured products Get the Supplies Featured in this Tutorial
Dresdens Around the World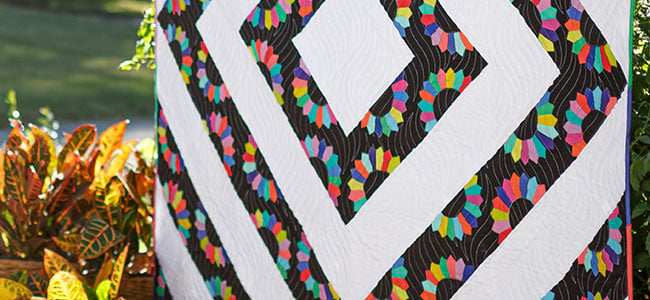 Featured products Get the Supplies Featured in this Tutorial
Featured products Get the Supplies Featured in this Tutorial