Triple Play: Three 3-Yard Quilts by Jenny Doan, Misty, and Natalie of Missouri Star
with
Jenny DoanNatalie EarnheartMisty Doan
with
Jenny DoanNatalie EarnheartMisty Doan
Triple Play! Jenny, Misty, and Natalie demonstrate how to make three different 3-yard quilts using yardage and the "Modern Views with 3-Yard Quilts" book by Donna Robertson for Fabric Cafe in this free quilting tutorial. Be sure to watch all the way to the end of the video to get some pro tips from Jenny on cutting fabric with a ruler and rotary cutter.
Jenny's project: This traditional Jacob's Ladder pattern combines 4-patch and half square triangle blocks. Jenny used "Lake Views" yardage by Holly Taylor for Moda Fabrics.

Natalie's project: The Dominique quilt is a pretty, modern pattern that is made quick and easy with strip sets. Natalie used "Homemade" by Tula Pink for FreeSpirit Fabrics.

Misty's project: The Jigsaw quilt is another cute strip set project. Misty used "One in a Melon" yardage by Timeless Treasures.
Jacob's Ladder
Supplies list
1 Yard x Light Color Fabric - Includes Border #3
1 Yard x Medium Color Fabric - Includes Border #1
3 Yards x Quilt Backing Fabric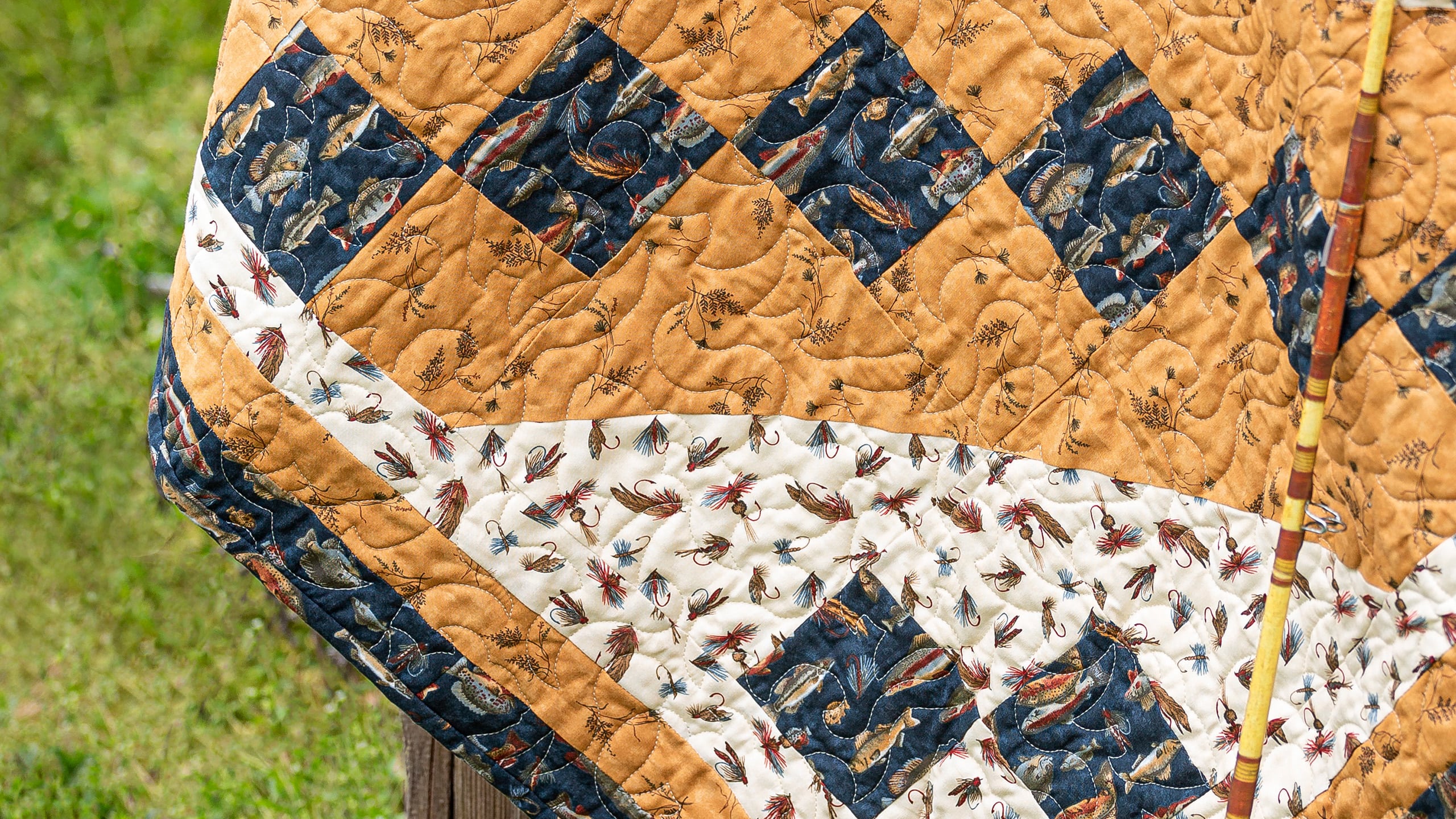 Featured products Get the Supplies Featured in this Tutorial
Featured products Get the Supplies Featured in this Tutorial
Featured products Get the Supplies Featured in this Tutorial
Featured products Get the Supplies Featured in this Tutorial