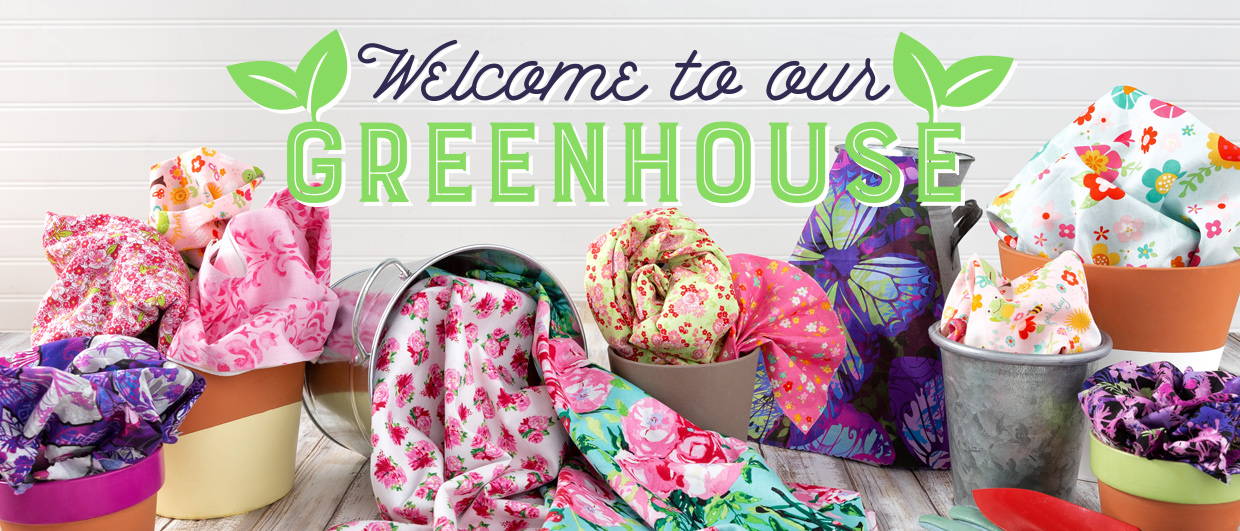 The lilacs and tulips outside aren't the only flowers making a comeback this spring. Calicos, painterly and realistic florals are growing strong this season, and we couldn't be more thrilled! Let us share our excitement with you by letting you wander through our overflowing greenhouse of fabulous floral fabric!

Every color means something, so pick which color of our floral fabrics means the most to you!

From Kaffe Fassett's colorful blooms to Chong-a Hwang's romantic roses, every kind of flower from every kind of designer grows in our garden of florals.

Let us plant the seed of inspiration in that creative mind of yours with some of our favorite floral quilting patterns!