Halloween Sewing Projects: DIY Costumes & Decor

Happy memories are made on Halloween. Homemade costumes, decorations, and trick-or-treat bags just add to the fun!
Creating your own Halloween goodies is a great way to save money, but that's not all! You can upcycle fabric and other supplies to make quality items that will last for years, and - best of all - you'll have a jolly good time casting spells with your sewing machine!
We've gathered our favorite Halloween sewing projects, tips, and tricks for a frightfully grand Spooky Season!
When the pumpkins come out, the temperatures drop. And, boy, does that feel nice! Finally, after months of summer heat, we can wrap up in quilts without breaking a sweat.
Our Peek-A-Boo Pumpkin Quilt features a festive pixelated jack-o'-lantern made with a custom layer cake by Riley Blake. Look closely, and you'll see spider-web machine quilting—the perfect final touch by our talented long arm quilters. This cute quilt is the perfect size for a porch quilt or lap quilt, and it's such fun to make!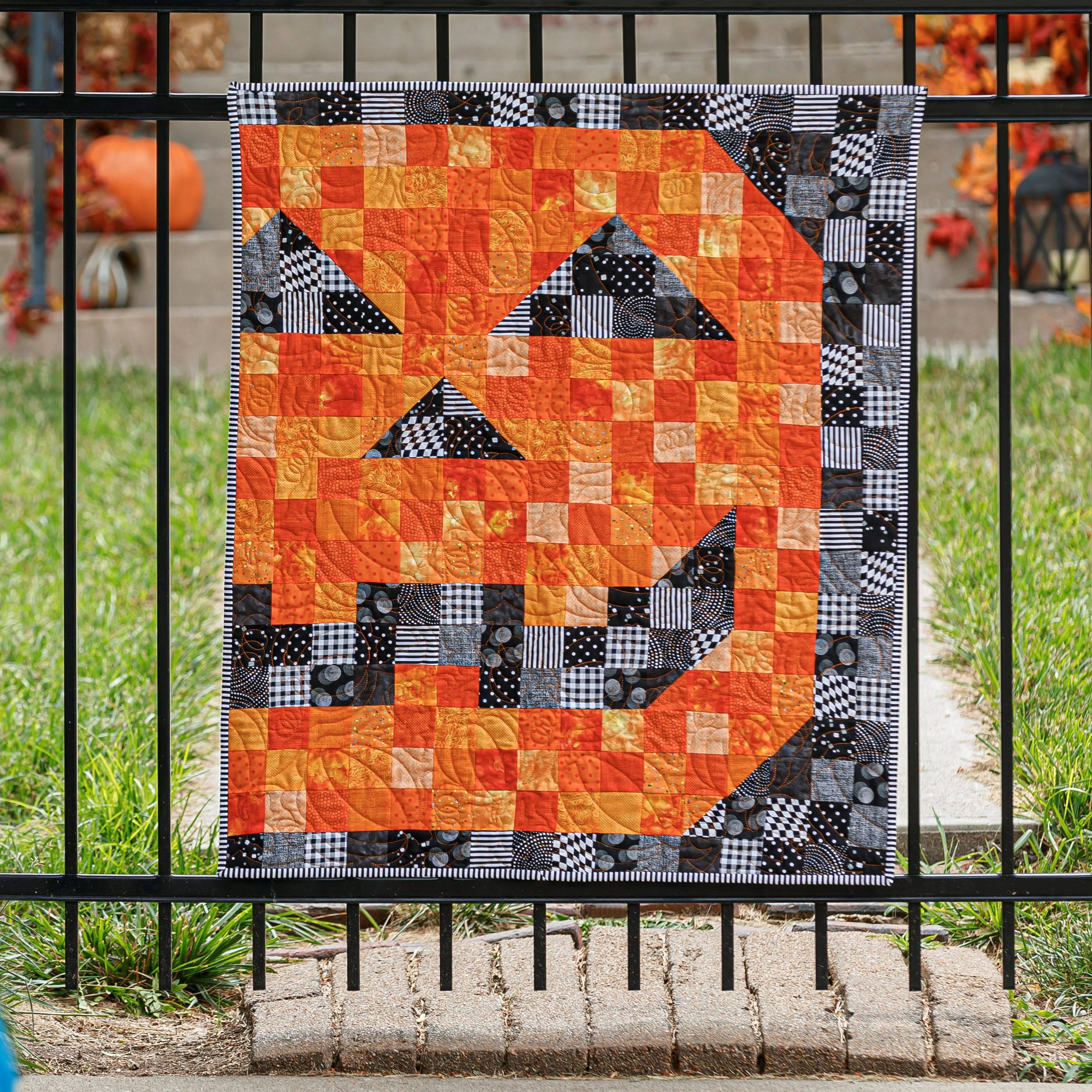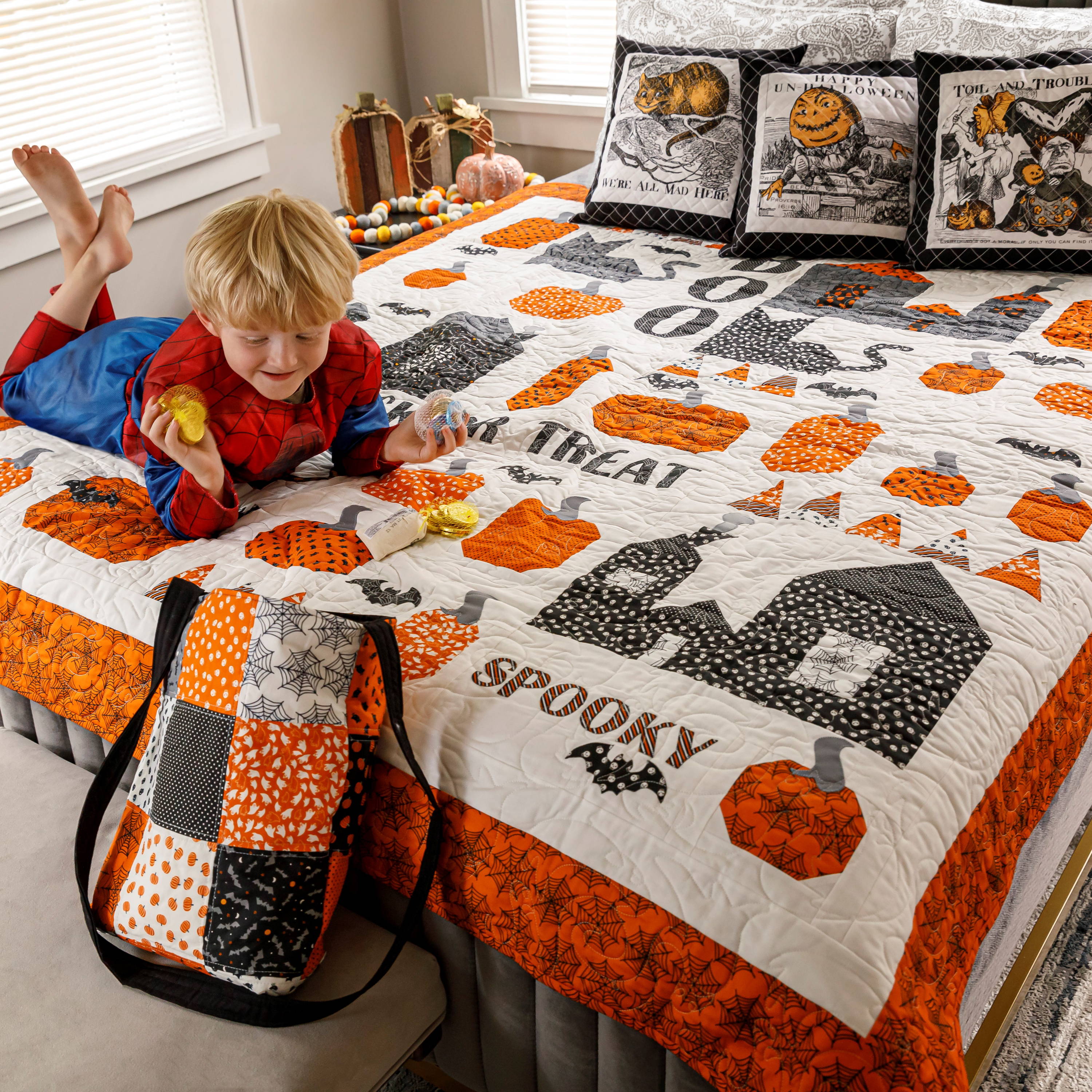 Misty's Spooky Season Sew-Along Kit is filled with everything needed to make a cute-but-creepy Halloween quilt everyone will love! Pick up the kit and join Misty's Spooky Season sew-along. All 6 episodes are available now, so you can finish each pumpkin, bat, and curly-tailed cat before the big day arrives!
Halloween Decorations to Sew
Haunt your home with Halloween decor that is too cute to spook! Right now, we are loving the Happy Haunting Wall Hanging (below). Best of all, you can follow Misty's video tutorial as you piece this boo-tiful Halloween wall hanging!  
Charm your guests with Halloween Mug Rugs!  These kits include patterns, fabrics, and precut fused appliqué shapes. Choose from Jack O' Lantern, Wanda the Witch & more.
DIY Halloween Costume Ideas
No costume is complete without the right accessories. The fairy must have her wand, the vampire must have his teeth, and the witch must have her broomstick.
Get ready for a hefty haul of trick-or-treats with a cute n' sturdy Candy Catcher Bag. It comes together quick-as-a-wink, and can double as a Halloween tote to carry anything and everything. (Spellbooks. Eye of newt. You name it!)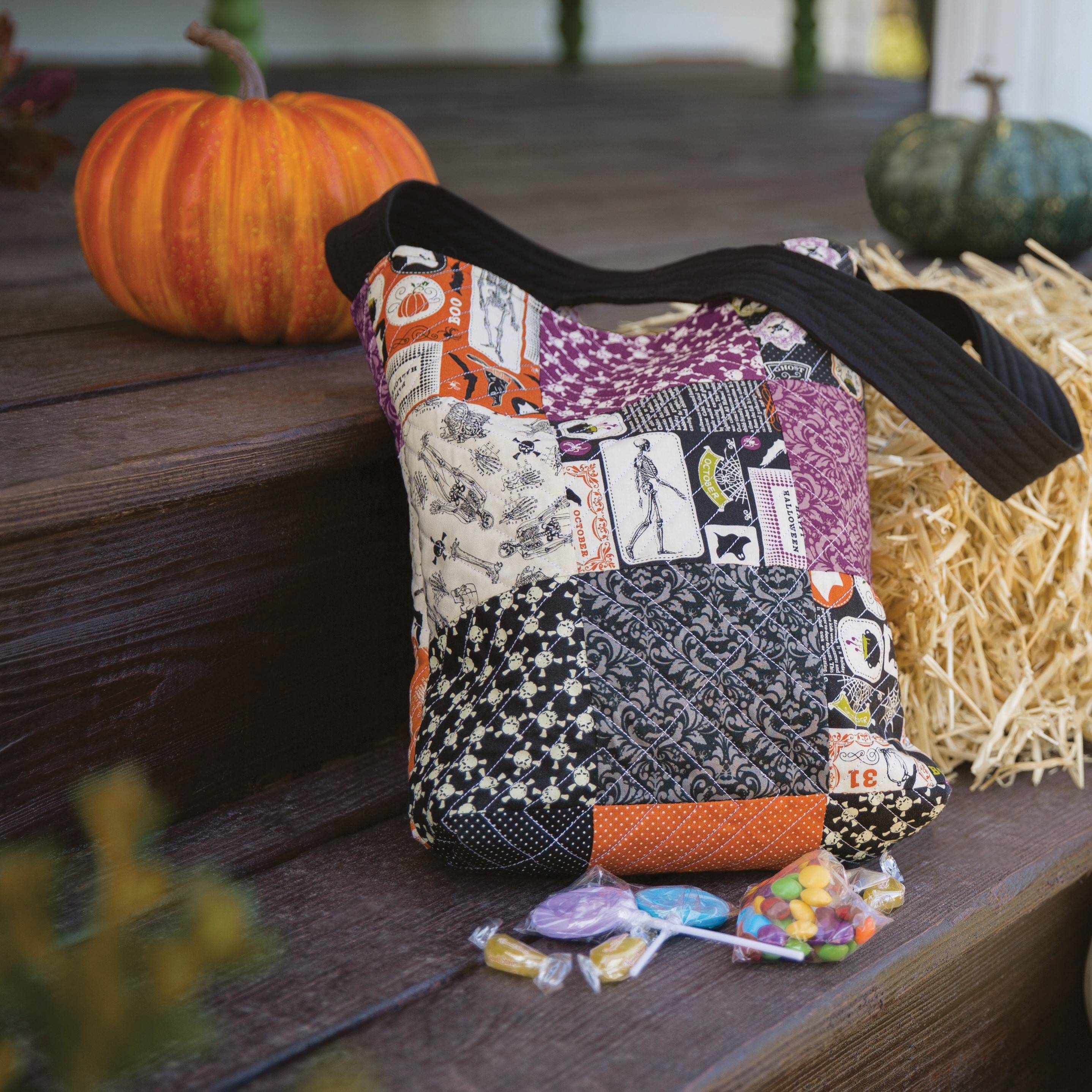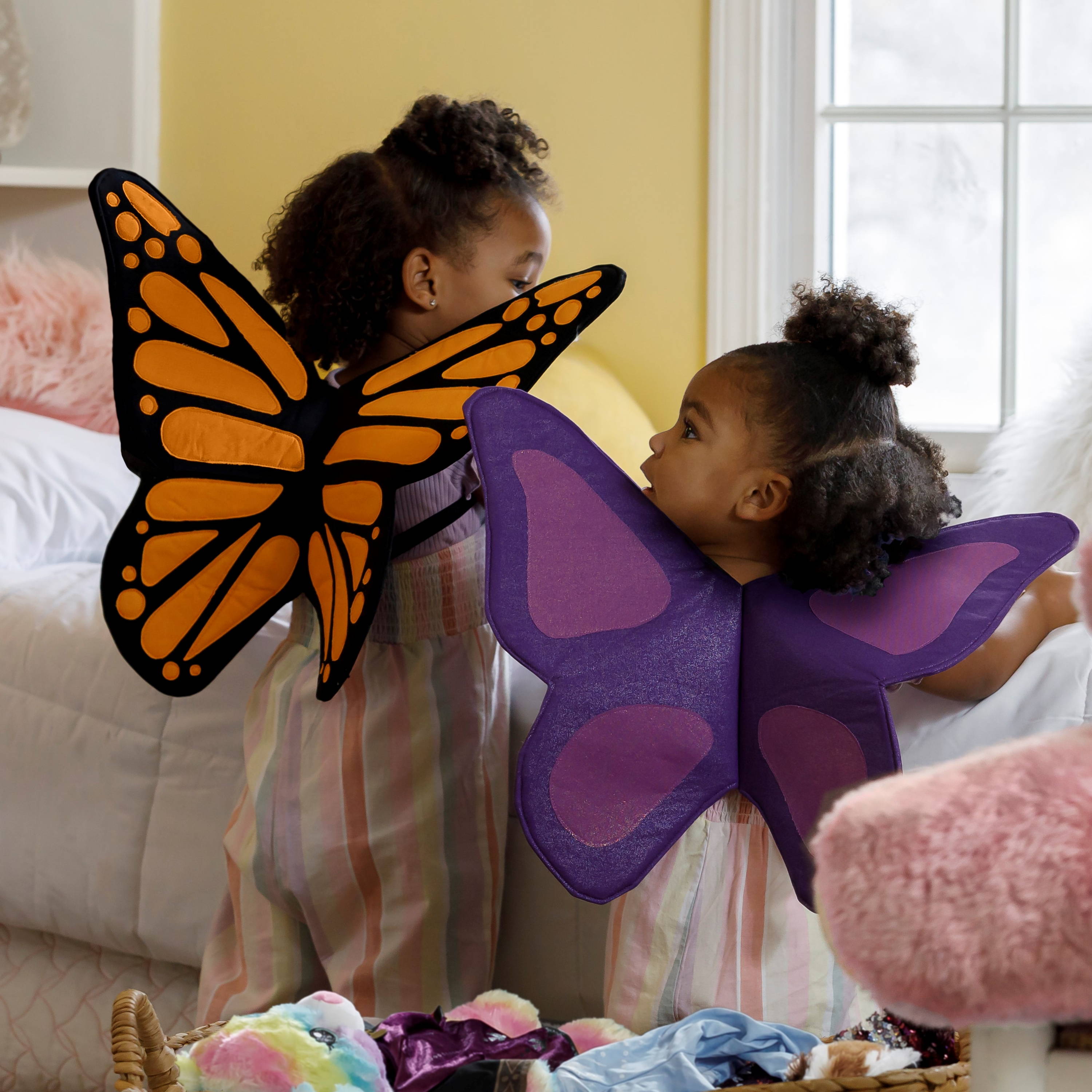 Set your dragons and butterflies soaring with a pair of homemade wings. Choose from Daydreaming Wings by Laura Piland or Dragon Wings by Creative Abundance—with or without a spiky dragon tail!
DIY Costume Tips from Misty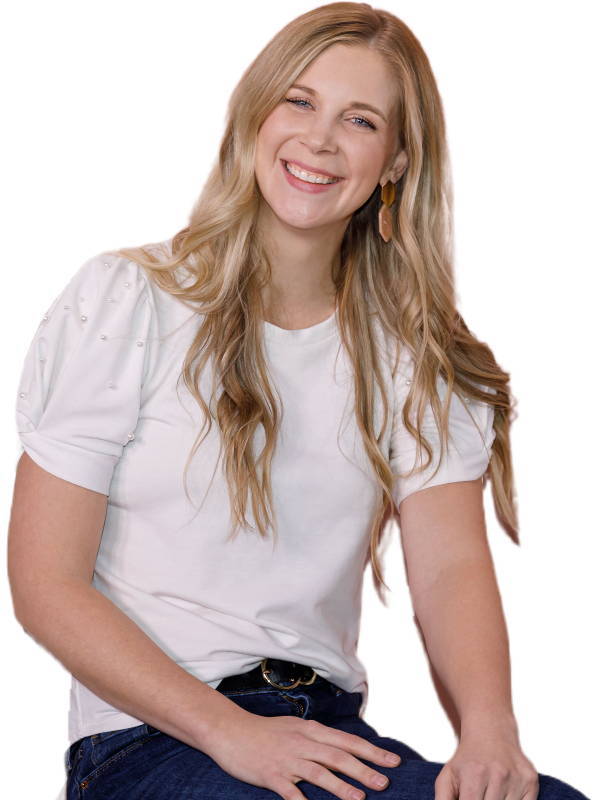 We make our costumes every year and I find that the magic really is in the details. How does the collar look? What about buttons and fit?
I like to make it as easy as possible on myself, so I often start with thrifted clothing items and look for ways to add those fun details or make alterations. All of our recent Harry Potter and Viking Costumes were done with that in mind.
We start by scouring the house for what we already have, make a list of pieces to search for at the thrift store and then what I can do to elevate them and bring out the details of the characters.
Another thing to remember is that lots of things are made of fabric that you can turn into what you're looking for. For example: need a fancy cape? Look for old drapes! There are also many simple patterns available for basic costume pieces and so many fabrics to choose from now that can make even the craziest costume ideas possible.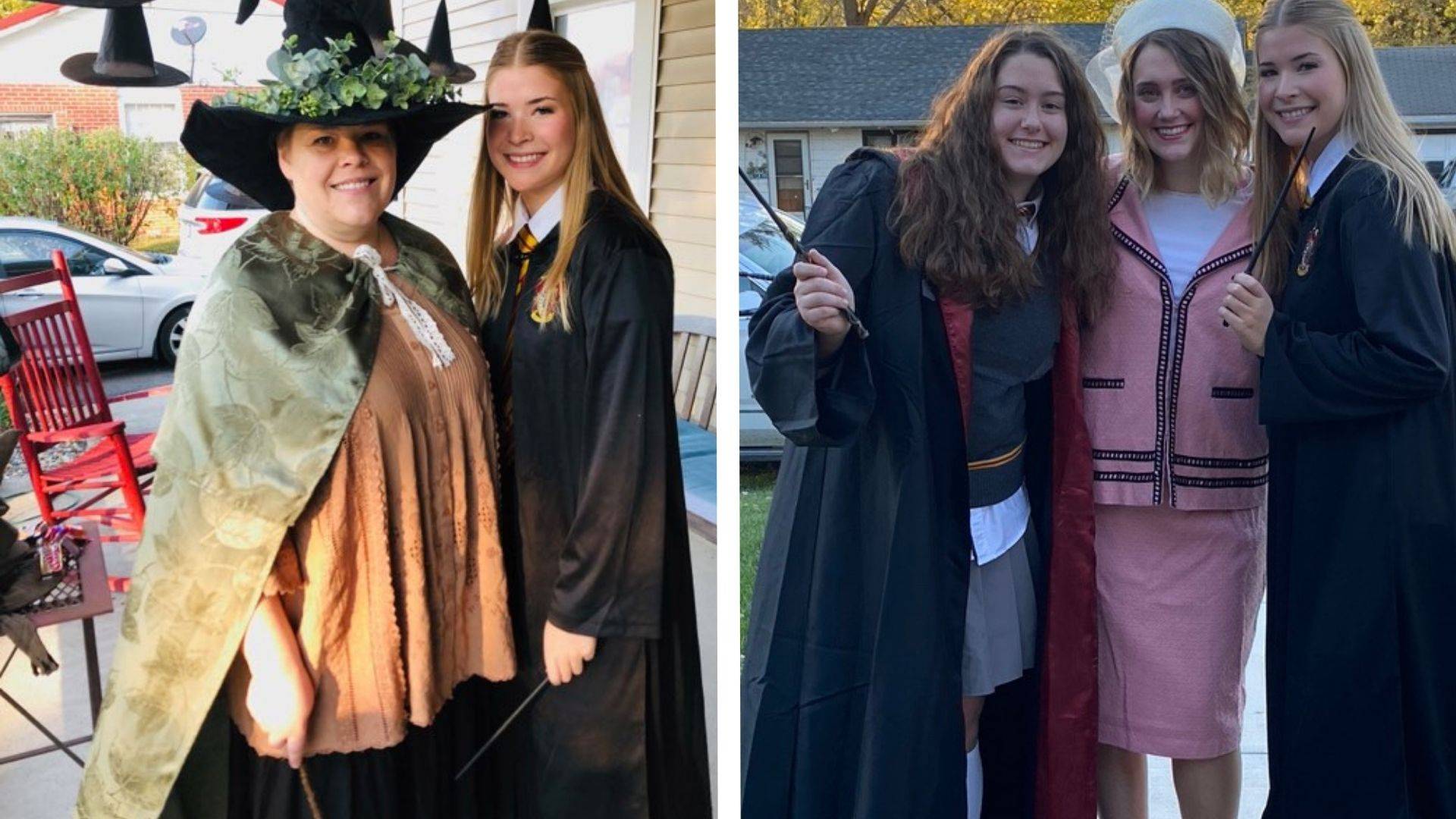 From the moment Dr. Frankenstein stitched up his very own monster, Halloween has been the ultimate DIY holiday. (Too gruesome? Hey, it's Halloween!) This year, treat all your ghouls and goblins to a homemade Halloween filled with fun!
Don't forget to share pics of your costumes and decor on Facebook and Instagram so we can shower you with ghostly praise!