If you haven't heard, Missouri Star Quilt Co. has launched some super fun new quilting inspired Iron On Patchwork to show your quilting passion in new ways!
These iron ons are designed in two different sizes and in multiple different themes to fit your quilting style. The application options are endless - they can be put on all kinds of different products, cut apart, stitched over, you name it!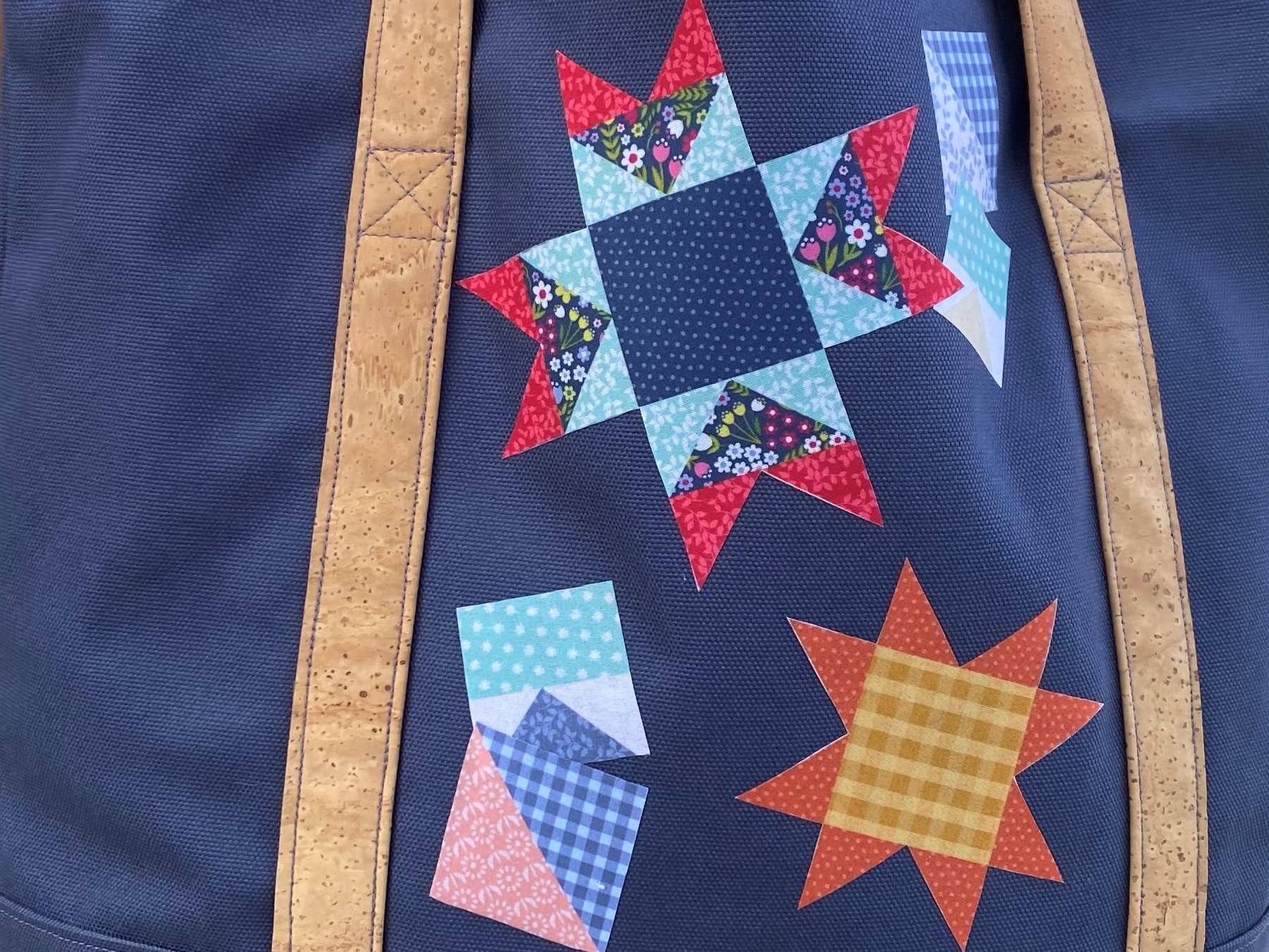 MSQC has expanded our bag pattern and product assortment this year and we thought these new Iron On Patchwork were a great opportunity to play with them on some new patterns and fabrics.
When using the iron ons on bags, there are two approaches:
Applying them before construction.

Applying them after construction.
Let's start with applying the iron-ons before bag construction. This approach is the preferred method if your bag is lined or you plan on doing any stitching embellishment to your bag.
We used the Redwood Tote pattern (shown above) from Noodlehead and Sew Happy Canvas.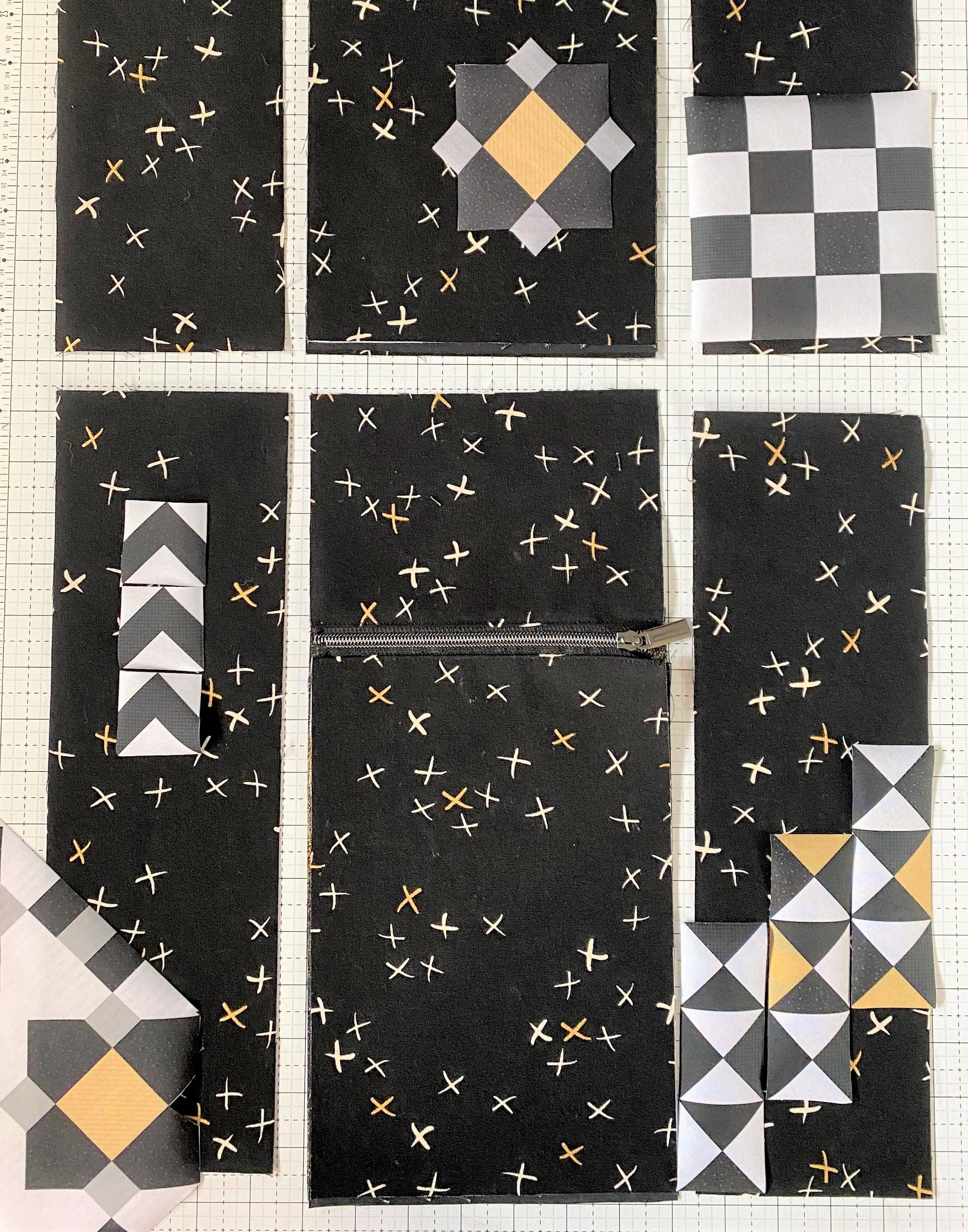 Here are a couple tips to think about when adding the iron ons before bag assembly:
Account for seam allowances: When laying out your Iron On Patchwork, make sure that you account for seam allowances so you don't lose any of your desired design.

Add any additional stitching/embellishments while unassembled: There are so many fun accents and stitching that can be added by hand or machine. Don't be afraid to try new things and really make this a one-of-a-kind project!
Other than a little forward planning, the bag construction will go completely as laid out in the pattern!
For applying the iron ons after bag construction is complete, or on a purchased bag, it is easy peasy! Just follow the instructions provided with the iron ons and you will have a completely personalized quilting themed bag in no time. One quick tip is to make sure you are aware of where your iron can reach in the bag when deciding iron on placement.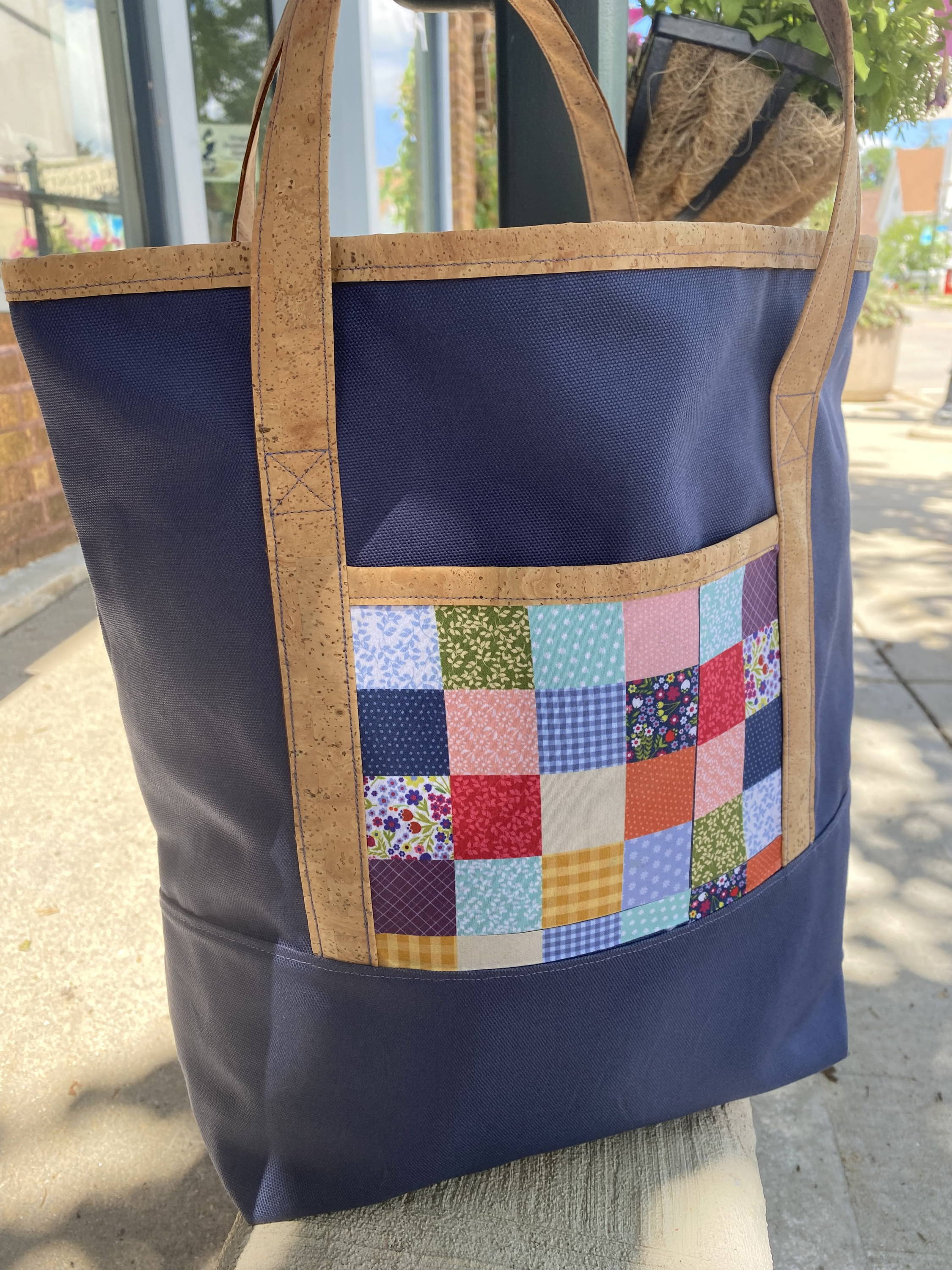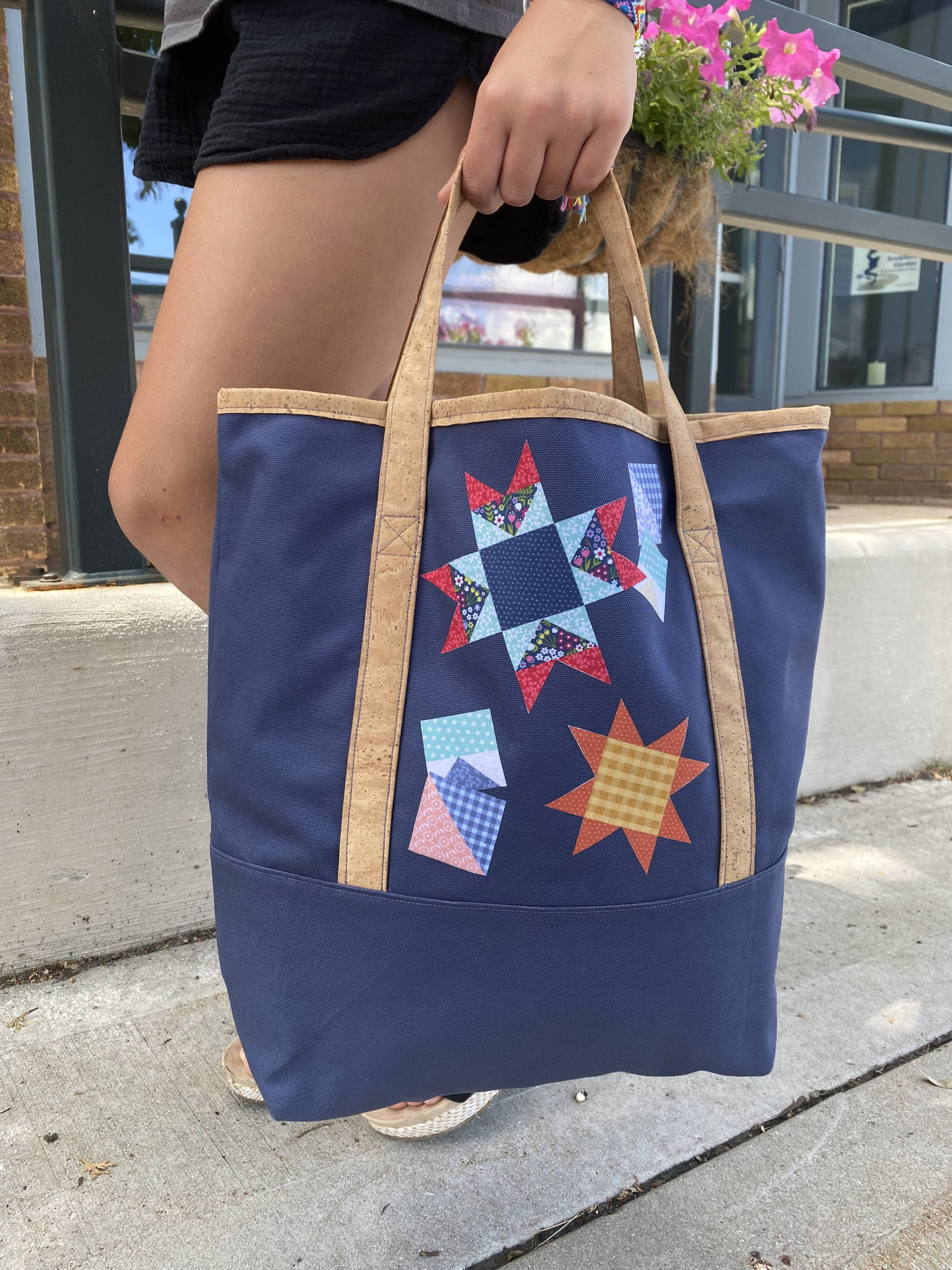 We have a lot of great new patterns, products and fabrics at Missouri Star this year. Make sure you give them a try and share your beautiful creations with us!

---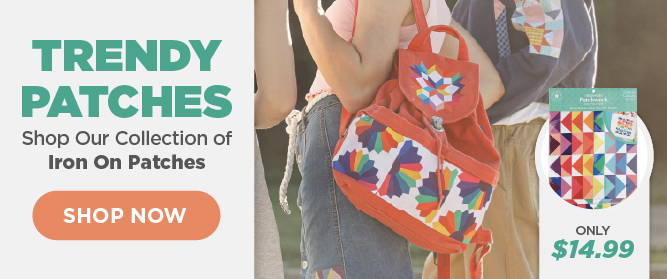 ---
Discover Your Next Project
---
---