Man Sewing Products

- 21 products
Man Sewing Products
Shop our selection of Man Sewing patterns, notions and templates. They're sure to make sewing a blast! From Rob Appell's vibrant Burst Block pattern to his cool Color Strata quilt, Man Sewing has something for everyone. Plus, check out the Man Sewing Shark Applicutter to make applique easier than ever!
Thread & Accessories (1014)
Embroidery Supplies (210)
Embroidert Machines (24)
Machine Aids (11)
Quilting & Sewing Tools (10)
Sewing Machines (10)
Man Sewing Products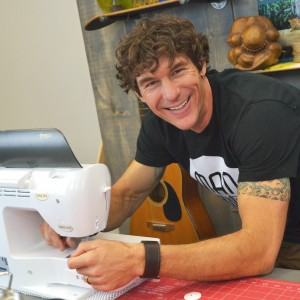 What is Man Sewing?
Man Sewing is hosted by Rob Appell, a man who loves to sew and he's proud of it! Come share Rob's passion for sewing and creativity - Man Sewing is not just for men! Queue up your favorite Man Sewing tutorial here on YouTube & then find everything you need to create something completely new right here at Missouri Star. Welcome to Man Sewing: where creativity meets caffeine!

Daily Deals, Tutorials, New Arrivals, & More?
Sign up for Missouri Star Quilt Co. emails!