Our Favorite Recipes for the Best Backyard BBQ

Jenny loves a good summer barbecue and for her, the must-have at any BBQ is the beans! Cowboy Beans is her go-to and here's how it's done: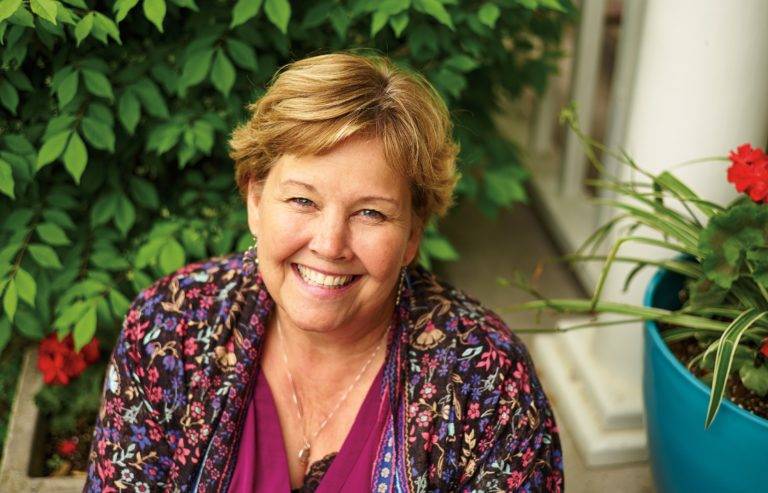 1 lb hamburger

1/2 onion, chopped

5-6 cans of beans, drained (red, black, and pinto) mix em' up!

1 green pepper, chopped

1 lb. bacon, cooked and crumbled

2 cans chopped tomatoes, drained

1/2 cup brown sugar

1 cup of your favorite BBQ sauce
Brown the hamburger and cook the onions, then mix it all together in a crock-pot and cook on low for 8 hours or on high for 4 hours!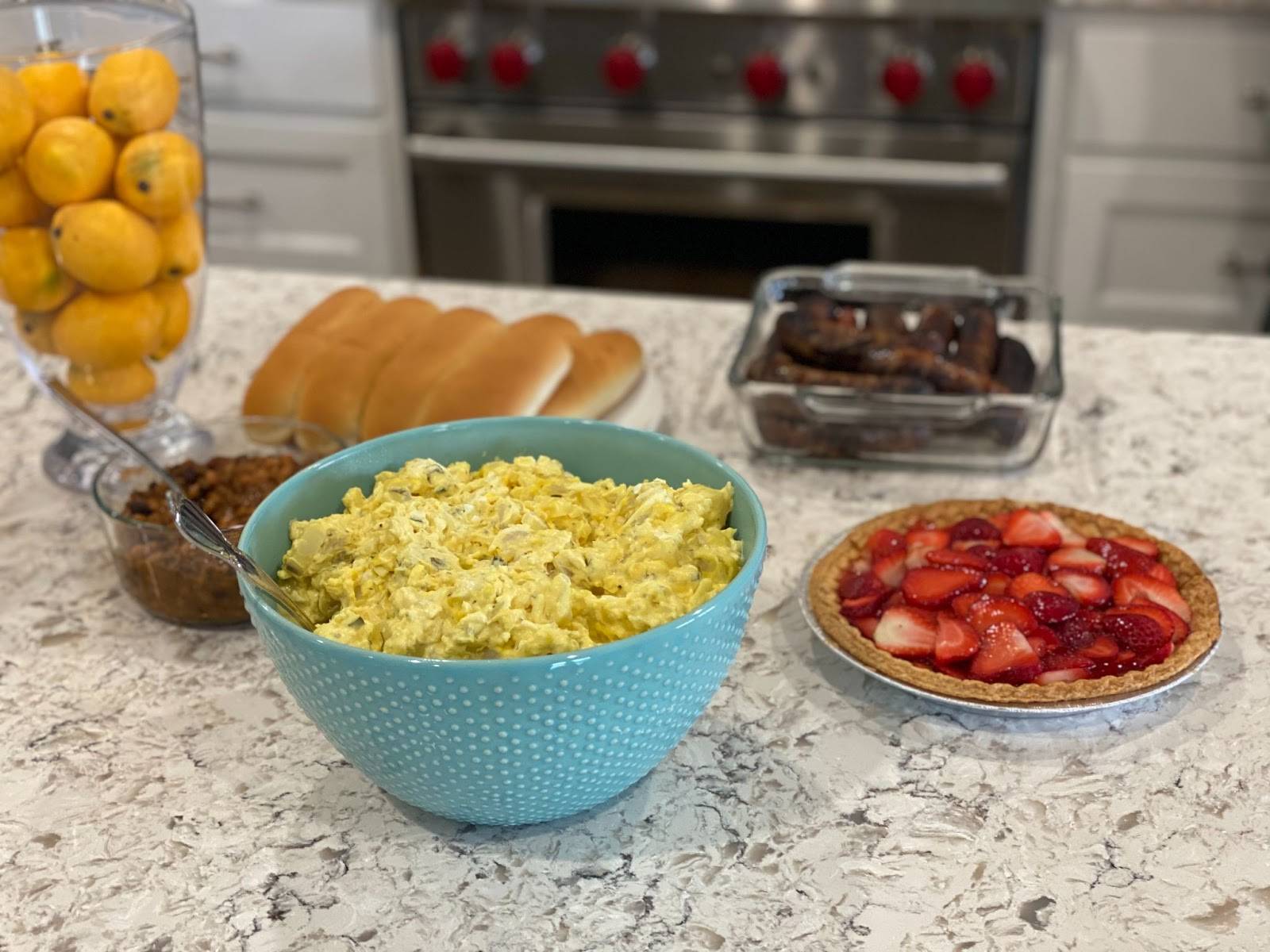 6 medium potatoes (2 pounds)
1 Tablespoon minced dried onion

1⁄3 cup dill pickle relish

2 Tablespoons dill pickle juice

1 1⁄4 cups mayonnaise

2 Tablespoons mustard

1 teaspoon garlic salt (to taste)

4 hardboiled eggs – cooked, peeled and grated
Cook potatoes in boiling, salted water until tender.

Drain well, and let cool.

Peel potatoes.

Cube potatoes into a large bowl.

Add onion, relish and grated eggs to bowl.

Combine mayo, mustard, garlic salt, and pickle juice.

Add mayo mixture to bowl.

Mix well to coat potatoes and combine all ingredients.

Cover and chill thoroughly. Enjoy!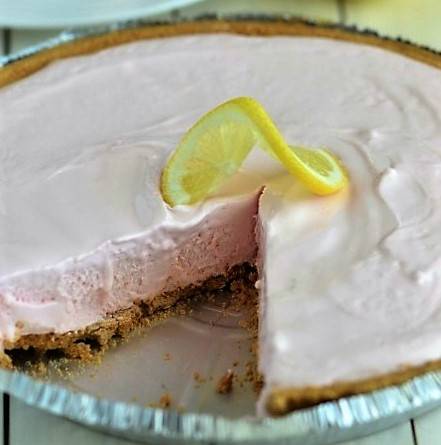 1 (14 oz.) can sweetened condensed milk

1 (16 oz.) can pink lemonade concentrate, thawed

1 (8 oz.) container Cool Whip, thawed

2 (6 oz.) prepared graham cracker crusts

 
In a large mixing bowl, mix together pink lemonade concentrate and sweetened condensed milk. Fold in Cool Whip. Pour mixture into graham cracker crusts. Put in the freezer for 6 hours or until stiff.
Captain Dwayne's Jambalaya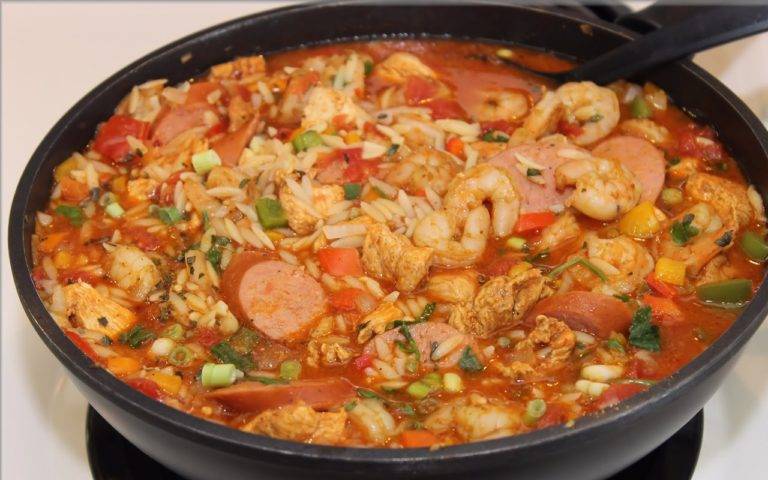 3 pounds peeled shrimp

1 pound crab meat

1 dozen oysters

1 pound smoked sausage, sliced

3 cups rice

1 small can tomato sauce

1 large onion, chopped

2/3 cup chopped parsley

2/3 cup chopped shallots (cross between onion and garlic)

2/3 cup bell pepper chopped

2/3 cup cooking oil

1/2 tbsp garlic powder salt, black pepper and red pepper

3 cups water

4oz. Tabasco
Set the rice to cook and set aside. Sauté the onion over medium low heat in oil until almost brown. Add shallots and bell pepper, garlic powder and sauté for 10 minutes. Add smoked sausage and tomato sauce cooking for another 10 minutes. Add 3 cups water and cook for 30 minutes over medium heat. Add parsley, shrimp, oysters and crab meat and cook for 15 minutes. Mixture should have a creamy texture and not to watery. Add the salt and pepper to taste. Add rice a little at a time, stirring until all the rice is mixed in. Heat over medium heat for 15 minutes stirring occasionally.
---
Creating a Quilted Home
by Missouri Star
Discover twenty-five fun table runner and topper projects + several yummy recipes in Missouri Star's latest publication - Creating a Quilted Home!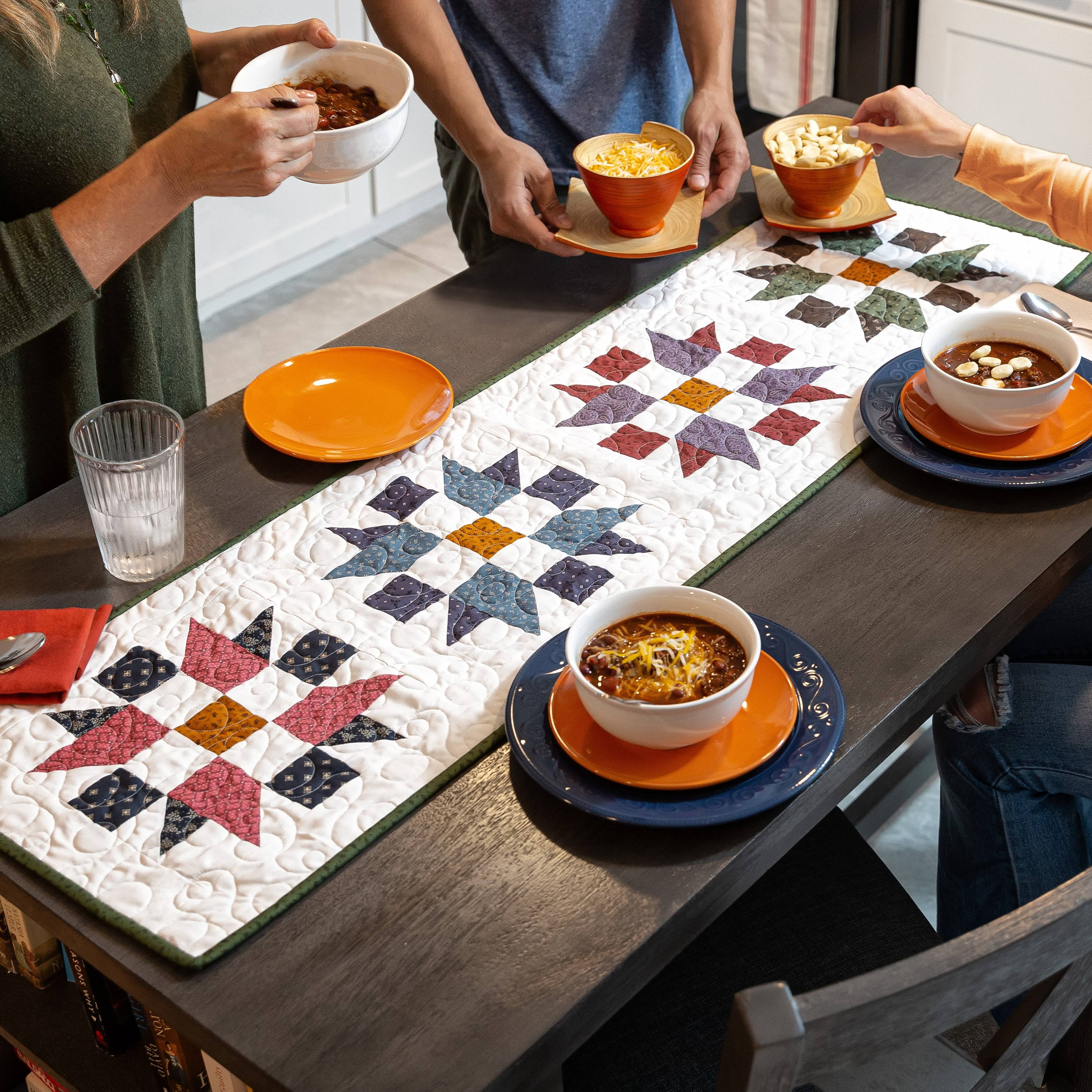 ---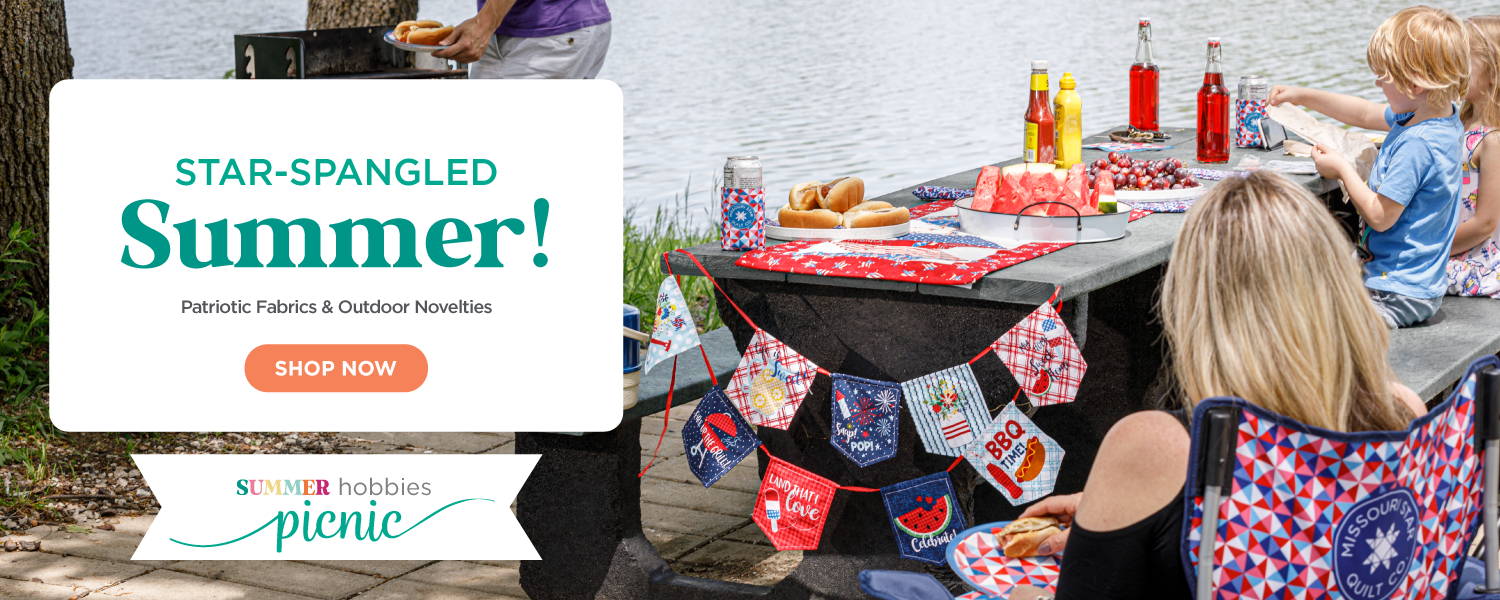 Published by Marissa Swearngin