Triple Play: Snowball Blocks
with
Jenny Doan
Natalie Earnheart
Misty Doan
with
Jenny Doan
Natalie Earnheart
Misty Doan
Triple Play is a favorite tradition here at Missouri Star Quilt Company. Once a month, Jenny, Misty, and Natalie each demonstrate their own unique spin on a favorite block, technique, or template. In this episode, the talented Doan ladies show off three fabulous new quilts made with the Snowball quilt block. 
Jenny's Snowball Flurry table topper pairs snowballs with nine patches and a half-snowball border. Her fabric is a Holiday at Home Batiks layer cake by Kathy Engle for Island Batik. 
Natalie's Snowball Cheer features teeny tiny snowball blocks made with 10 inch squares from Furry and Bright by Andover Fabrics. And Misty's Tree Time will trim your table in a ring of festive pines. It's made with a Christmas Eve Layer Cake by Lella Boutique for Moda Fabrics and the Large Simple Wedge template.
Don't miss the whole collection, shop our full line of Holiday Fabrics here!
Snowball Flurry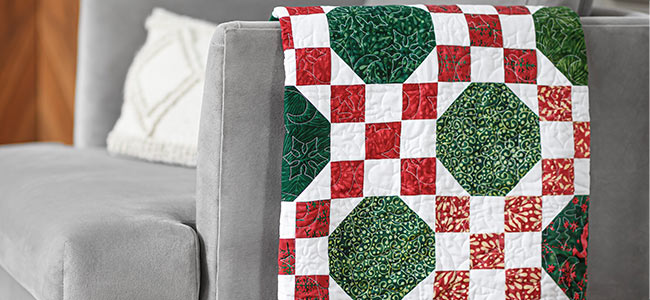 Featured products Get the Supplies Featured in this Tutorial
Snowball Cheer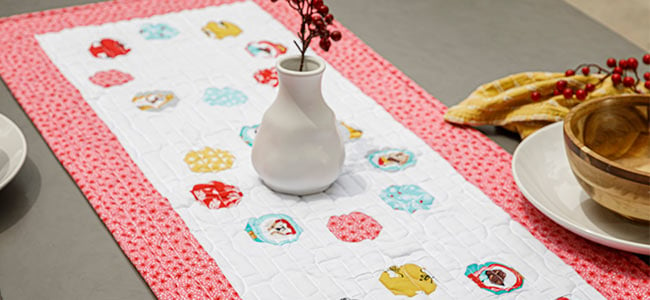 Featured products Get the Supplies Featured in this Tutorial
Tree Time Table Topper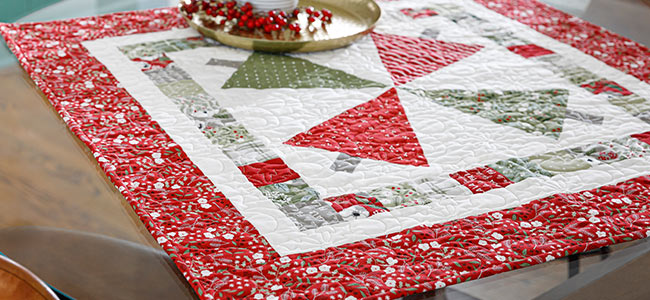 Featured products Get the Supplies Featured in this Tutorial
Featured products Get the Supplies Featured in this Tutorial