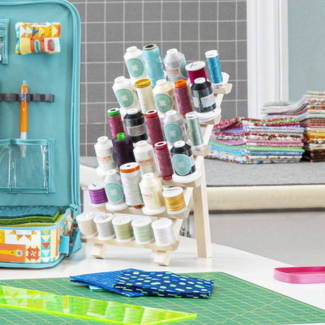 Missouri Star Wholesale FAQ
Below is a list of common questions we get about wholesale orders.

Don't see your answer to your question? Feel free to contact us!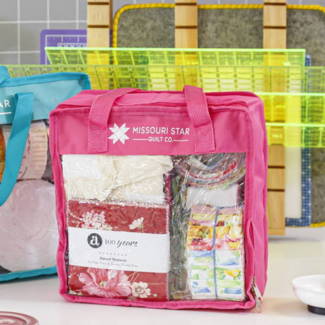 Does Missouri Star have a wholesale program?
Yes! Missouri Star has a selection of our branded products offered at a wholesale discount.
What are the benefits of the Missouri Star Wholesale Program?
You can offer your customers more great ways to celebrate quilting with our wonderful selection of products made by MSQC.
How do I become eligible to purchase at wholesale?
To join the Missouri Star Quilt Company Wholesale family, please fill out the form found here. Once your application is processed, you will receive an email with more information.
What products are available to order by wholesale?
Once you are approved as a Missouri Star wholesaler, we will send you the collection of items currently available, and their prices.
How do I place a wholesale order?
You cannot place your own order on our site and receive wholesale prices; you will need to email a list of items you would like to order and the quantity of each to [email protected] and we will send you an invoice via email to complete the order.
You can also give us a call at 1-888-571-1122 and one of our agents will assist you in placing an order over the phone.
My state doesn't collect sales tax. What do you need from me?
We must have a copy of your State Resale License on file in our office. A scan or simply a clear, legible image will do. If your state does not collect sales tax, (Alaska, Delaware, Oregon, New Hampshire, or Montana, for example) then it will issue some type of Business License that will serve the same purpose.
What is a Resale License?
A state resale license is issued by the state in which you do business and registers you as a wholesale business with your state tax agency. This permit is called different things in different states. For example, the California license is called a Seller's Permit issued by the State Board of Equalization. In New York, it's called a Certificate of Authority issued by the Department of Taxation and Finance.
A Federal Employer Identification Number (FEIN) is not sufficient for setting up a wholesale account. We require the resale permit number issued by your State tax agency. If you live in a state that does not collect sales tax, like Alaska or Oregon, we will accept your city business license. For international customers, the number of the business license and a copy of the supporting document you have in your country is sufficient.
Even if a wholesale customer is only selling products wholesale (and not retail, so therefore is not charging or collecting sales tax), we still require a wholesale customer to have a resale license to make wholesale purchases.
I am an International customer; I do not have a resale license. What do you need from me?
In place of a state resale license, international customers should send the number of the business license you have in their country. We will also need an attached copy of your business license as either a PDF or image file.