Triple Play: Baby Stars
with
Jenny Doan
Natalie Earnheart
Misty Doan
with
Jenny Doan
Natalie Earnheart
Misty Doan
Triple Play is a favorite tradition here at Missouri Star. Once a month, Jenny, Misty, and Natalie each demonstrate their own, unique spin on a favorite block, technique, or template.
In this episode, the talented Doan ladies show off three fabulous new quilts made with the Baby Stars quilt block. These pretty baby quilts are made with precut layer cake squares and fussy cut panels or yardage. Watch to the end of the tutorial for two bonus projects: A burp cloth and a curved nursing pillow adorned with that sweet little patchwork star.
Quilt Size: 45" x 53"
Curvy Pillow: 27" x 20"
Burp Cloth: 9" x 26"
*¾ yard of a print fabric can be substituted if you prefer not to use a panel.
**The usable width of the fabric must be at least 40½".
Baby Stars Quilt by Jenny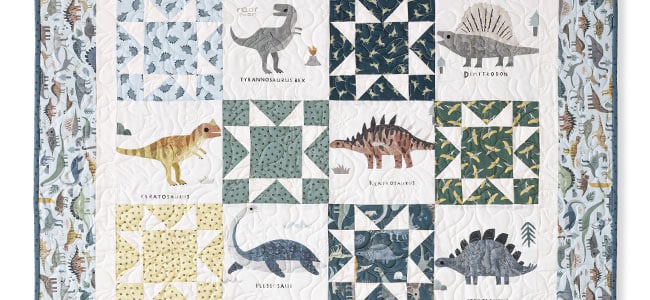 Featured products Get the Supplies Featured in this Tutorial
Baby Stars Curvy Pillow by Natalie
Featured products Get the Supplies Featured in this Tutorial
Bonus Block Burp Cloth by Misty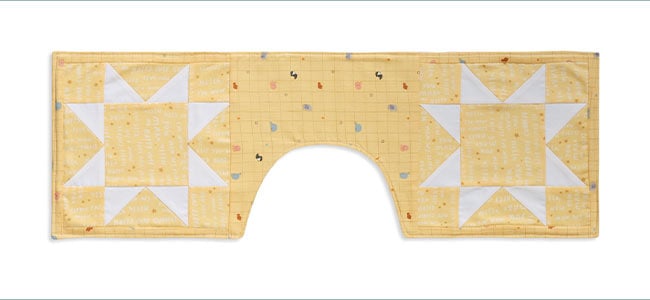 Featured products Get the Supplies Featured in this Tutorial
Featured products Get the Supplies Featured in this Tutorial