Triple Play: Fence Rail Quilts
with
Jenny Doan
Natalie Earnheart
Misty Doan
with
Jenny Doan
Natalie Earnheart
Misty Doan
Triple Play is a favorite tradition here at Missouri Star Quilt Company. Once a month, Jenny, Misty, and Natalie each demonstrate their own unique spin on a favorite block, technique, or template. In this episode, the talented Doan ladies show off three fabulous new quilts made with the Fence Rail quilt block.
Jenny's Fancy Fence Rail quilt is made with precut jelly roll strips and layers of decorative borders. Her fabric is Adel in Summer by Sandy Gervais for Riley Blake.
Misty's Wildflower Pillow and Quilt is made with the Drunkard's Path template and 10″ layer cake squares from Anew by Tamara Kate for Windham Fabrics. 

And Natalie's Floral Fence Rail quilt is a bundle of fun with fence rails, flying geese, applique, and big stitch embroidery. Her fabric is Brave 10" Squares by Anna Maria Horner for FreeSpirit Fabrics.
Fancy Fence Rail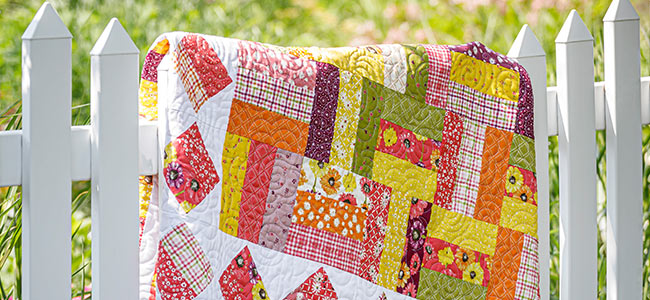 Featured products Get the Supplies Featured in this Tutorial
Floral Fence Rail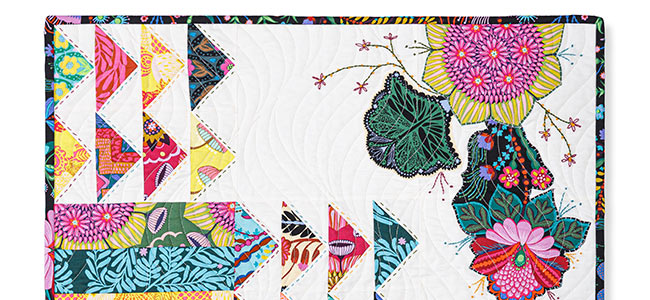 Featured products Get the Supplies Featured in this Tutorial
Wildflower Pillow and Quilt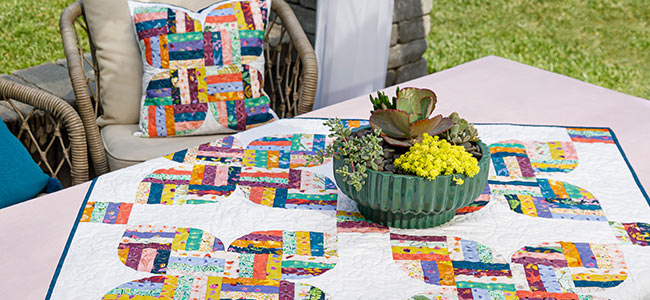 Featured products Get the Supplies Featured in this Tutorial
Featured products Get the Supplies Featured in this Tutorial