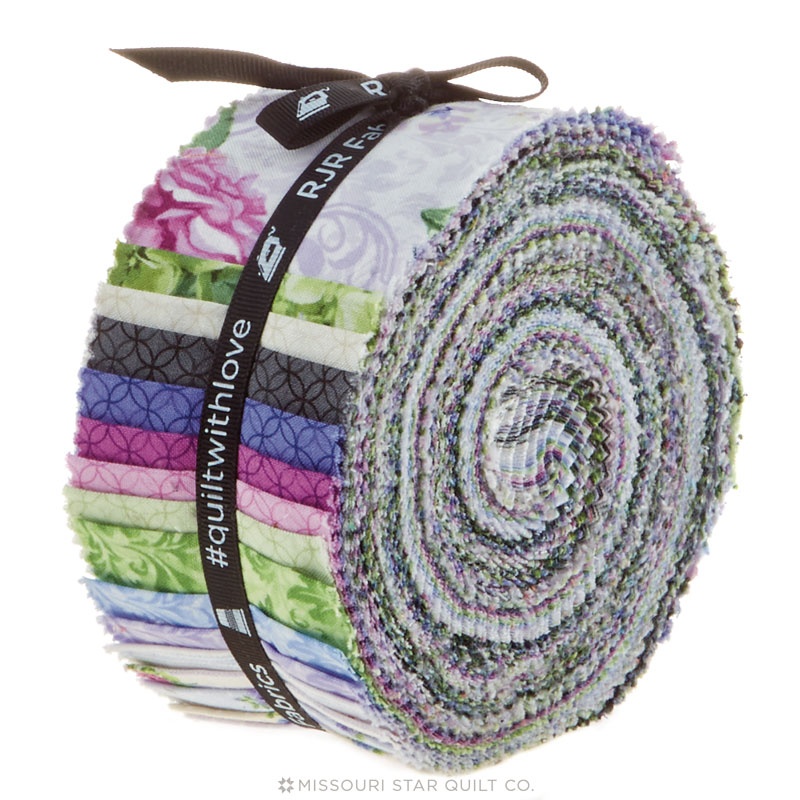 Today's Deal 52% off!
$18.88
Other Guys Price: $39.00
Limit of 2 per customer at this price

left to buy, or until we're sold out!
Beverly Park Pixie Strips
We're on Day Five of MSQC's Twelve Days of Christmas and the deals just keep on coming!
Today buy TWO Daily Deals BOTH at the same Daily Deal Price! To buy a second pixie strip at the deal price today: click "ADD DEAL TO MY BASKET" then click

"VIEW BASKET"

and change the quantity to 2.

Click here to see how it's done.

Spend $30 and get this festive MSQC Snowflake Ornament!
Spend $50 and get 500

Quilter's Cash

Points (that's like $5 and equal to free domestic shipping on your next order)!
Here in Hamilton we're very proud of Jenny Doan, our resident celebrity. But if that's not enough for you to feel star-struck, you might want to head to Beverly Park. A gated community in Beverly Hills with fewer than a hundred homes, Beverly Park is a popular spot for movie stars and other celebrities to call home. Sylvester Stallone, Denzel Washington, and Reba McIntire are just a few of the big names that live in this dazzling neighborhood. With mansions that average 20,000 square feet (nope, that's not a typo) and huge gardens, I doubt they bump into each other much.
If you like the idea of rubbing elbows with Hollywood's elite, there's an empty lot in Beverly Park ready for you to build your dream home on, and the land will only cost you $30 million! Or, if you're not richer than Bill Gates, you can get your own slice of one of America's most sought-after neighborhoods with today's classy, stunning precut.
This Beverly Park Pixie Strips contains 40 2.5" strips of fabric. Some prints are duplicated. You can't go wrong with this line!
So, in summary, the deal for today is a Beverly Park Pixie Strips by RJR Fabrics for RJR Fabrics for only $18.88 - that's 52% OFF!
Good news! If you are logged in when you buy this deal, you will receive 1% back in Quilter's Cash*. Any other products you add to your cart will get you 3% back in Quilter's Cash (and maybe more if they have bonus points!) Click here for details on the best Quilting Rewards Program on the web - Quilter's Cash!
Remember, we offer $5 flat shipping in the US (free for orders over $100), and great discounts for our international customers. Limit of 1 per customer at this "Daily Deal" price (additional will be added to your cart at the regular price of ). Happy quilting!
* - 1% Quilter's Cash bonus does not apply to Daily Deals for Gift Certificates