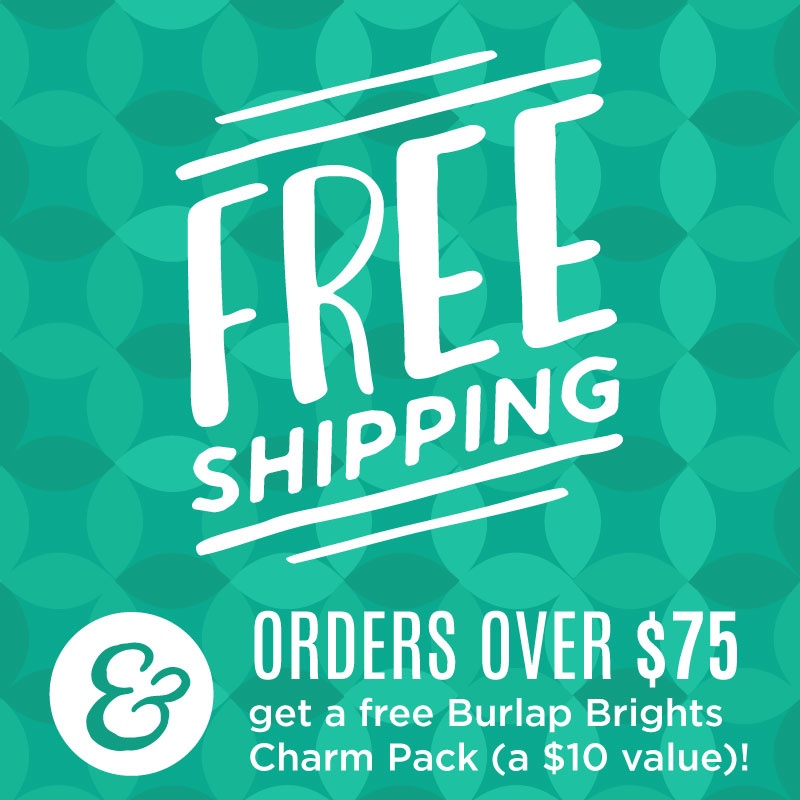 Today's Deal
100
% off
Free Shipping - Spend $75 and get a Free Charm Pack!
$
0.00
Other Guys Price: $0.00
Sign in to see some other amazing deals we have to offer.
Free Shipping + Earn a Free CP!
Today only, all orders over $75 before tax get a free Burlap Brights Charm Pack, a $10 value! Check out the sale bin, stock up on essentials, and try your favorite new lines! http://msqc.co/salebin
The best things in life are free. You know, like love, time, and goldfish.
I'm talking about the Soho Grand Hotel in New York City. Oh staying there is not free, no no. A room will cost you at least $300. But guests at the Soho Grand are treated to more than just free shampoo. If you are feeling lonely when you visit the Big Apple, all you have to do is ask, and hotel staff will provide you with a fish companion to spend quality time with you for the duration of your stay, free of charge. Just think, hanging out with a fish; you can't put a pricetag on that!
If you are planning to stay at the Soho Grand Hotel anytime soon, why not take advantage of their free goldfish buddy program? (And snag me some shampoo.) For the rest of us, how about this awesome freebie: FREE SHIPPING!
That's right, today's deal is free U.S. Shipping on all orders! Just fill your cart with every little thing you love and the free shipping will automatically be applied at checkout. (If you're an international shopper you won't get free shipping, but you will get a $5 discount at checkout).
And remember about the FREE charm pack for orders over $75!
So, in summary, the deal for today is a Free Shipping - Spend $75 and get a Free Charm Pack! for only $0.00 - that's 100% OFF!
Good news! If you are logged in when you buy this deal, you will receive 1% back in Quilter's Cash*. Any other products you add to your cart will get you 3% back in Quilter's Cash (and maybe more if they have bonus points!) Click here for details on the best Quilting Rewards Program on the web - Quilter's Cash!
Remember, we offer $5 flat shipping in the US (free for orders over $100), and great discounts for our international customers. Limit of 1 per customer at this "Daily Deal" price (additional will be added to your cart at the regular price of 0.00). Happy quilting!
* - 1% Quilter's Cash bonus does not apply to Daily Deals for Gift Certificates