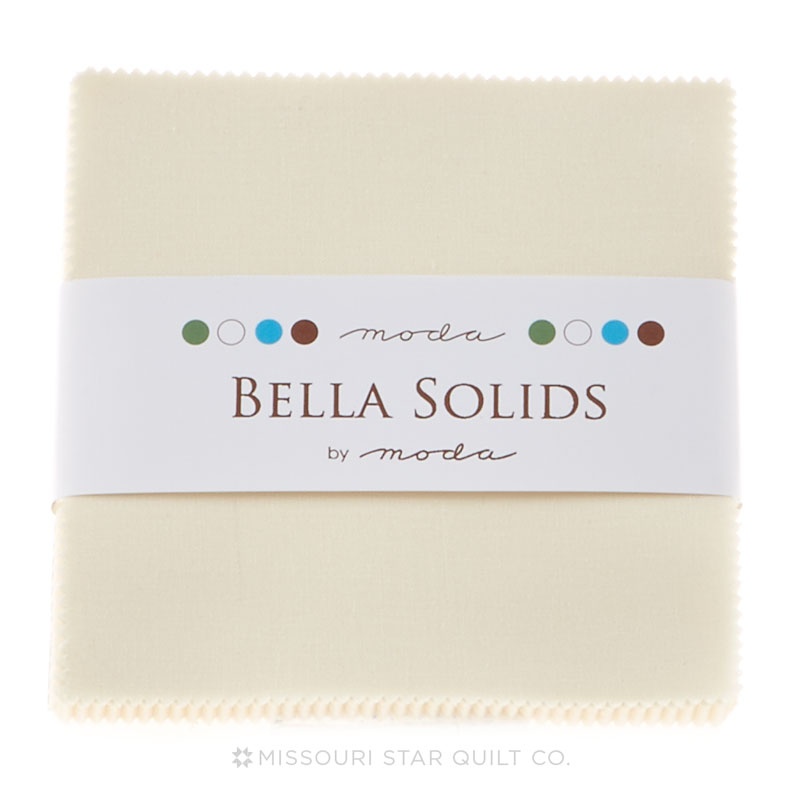 Today's Deal
83
% off
Bella Solids Ivory Charm Pack by Moda
By Moda Fabrics for Moda Fabrics
$
1.50
Other Guys Price: $9.00
Sign in to see some other amazing deals we have to offer.
The Answer
Many moons ago, when MSQC was no more than a twinkle in Jenny's eye, I was working somewhere else (gasp!) and I had a big evaluation coming up. The Hubs knew I was stressed about it, and he tried to encourage me, but there didn't seem to be much he could do to help.
The day of the evaluation started out terrible, as I accidentally slept in and didn't have time to do everything I wanted to get done before I had to leave for work. I was a wreck, but miraculously, everything fell into place and my evaluation went great. My boss and I ended up laughing together about how worried I had been.
When I got home and walked in the door, The Hubs was waiting with a chocolate cake with chocolate ganache frosting. I asked him: "How did you know I would nail my evaluation? You have such faith in me!" He replied: "I didn't know. I figured whether you dazzled or flopped, chocolate would be the answer."
There you have it, the wisdom of The Hubs, chocolate IS always the answer. Except, of course, when a neutral, solid charm pack is the answer, which is pretty much all the other times. Seriously, you've got to have something to set off your favorite prints and make them shine. This Ivory Charm Pack from Moda is as versatile as they come. Just keep it away from the chocolate ganache, it's ivory for heaven's sake!
Each Bella Solids Ivory Charm Pack by Moda includes 42 5" x 5" squares of high quality, 100% cotton quilting fabric.
This precut is ideal for the Half Square Triangle Quilt Jenny demonstrates here, the gorgeous Orange Peel Quilt (click here), or anytime you need solid charm packs, which, let's face it, is all the time!
So, in summary, the deal for today is a Bella Solids Ivory Charm Pack by Moda by Moda Fabrics for Moda Fabrics for only $1.50 - that's 83% OFF!
Good news! If you are logged in when you buy this deal, you will receive 1% back in Quilter's Cash*. Any other products you add to your cart will get you 3% back in Quilter's Cash (and maybe more if they have bonus points!) Click here for details on the best Quilting Rewards Program on the web - Quilter's Cash!
Remember, we offer $5 flat shipping in the US (free for orders over $100), and great discounts for our international customers. Limit of 1 per customer at this "Daily Deal" price (additional will be added to your cart at the regular price of 7.50). Happy quilting!
* - 1% Quilter's Cash bonus does not apply to Daily Deals for Gift Certificates