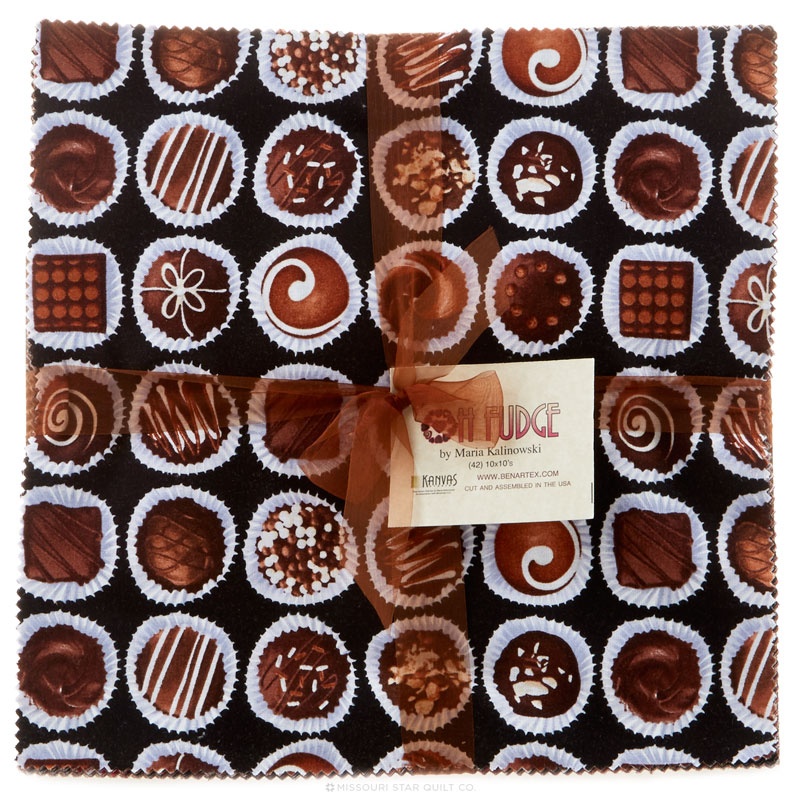 Today's Deal 47% off!
$20.77
Other Guys Price: $39.00
Limit of 1 per customer at this price

left to buy, or until we're sold out!
I Pledge Allegiance to the Chocolate...
Some things in life are just so inspiring. Take a look at all this great writing inspired by one of life's beauties:
"Save the planet; it's the only one with chocolate."
"Chocolate comes from cocoa, which grows on a tree. That makes it a plant. Chocolate is a salad."
"A balanced diet is chocolate in both hands."
"Forget love. I'd rather fall in chocolate."
With today's deal you can fall in love AND fall in chocolate. I think this is the perfect best friend line… because who is a better friend than the one who gives you chocolate? Make it into a Friendship Pinwheel Quilt for a friend you love (almost) as much as chocolate.

This Oh Fudge 10" Squares Contains 42 10" squares of fabric. Each print is duplicated.
Check out Jenny's fun Present Quilt done with everything chocolate and try not to drool!
Here's the tutorial for the Present Quilt.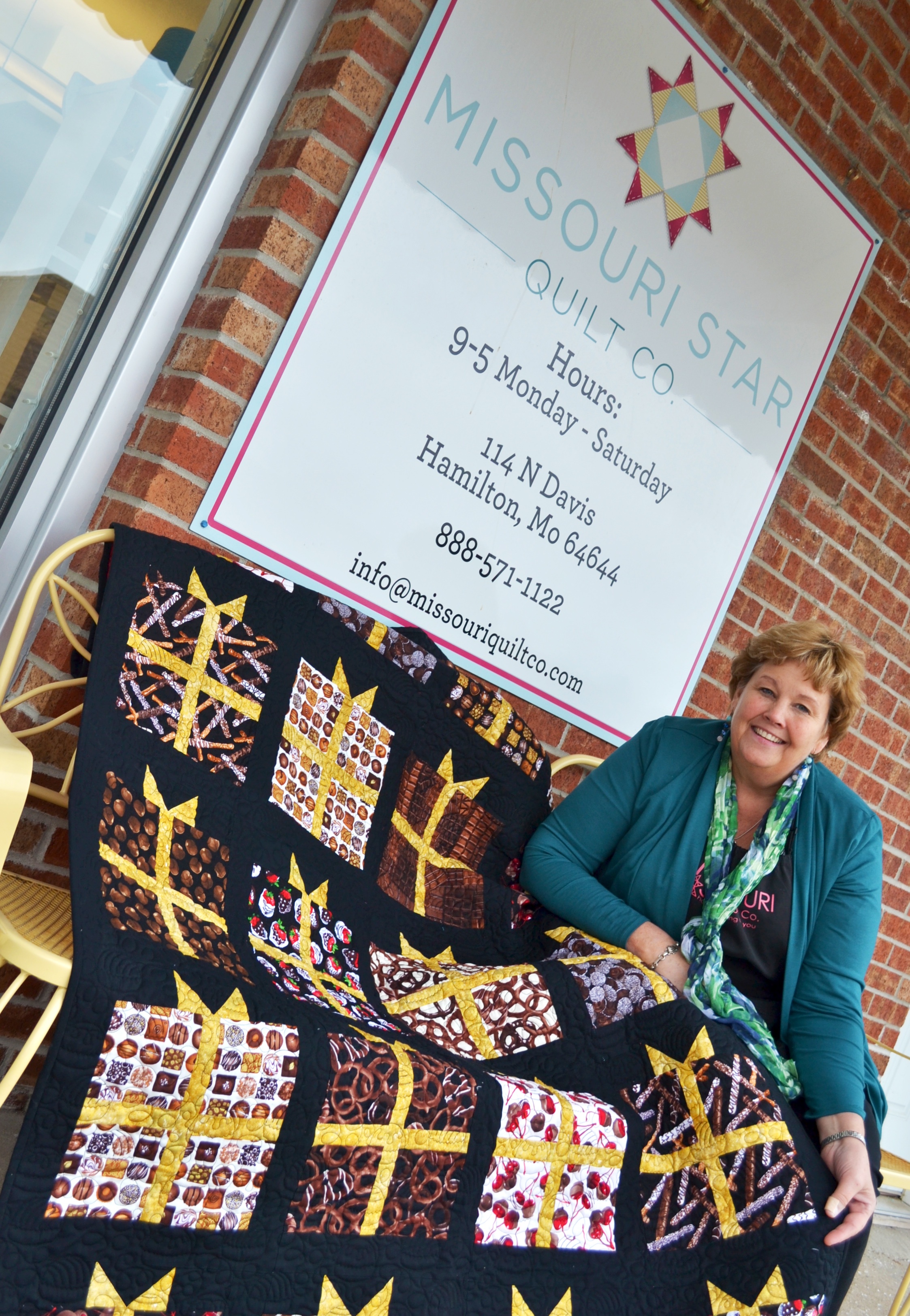 So, in summary, the deal for today is a Oh Fudge 10" Squares by Maria Kalinowski for Kanvas Studios for only $20.77 - that's 47% OFF!
Good news! If you are logged in when you buy this deal, you will receive 1% back in Quilter's Cash*. Any other products you add to your cart will get you 3% back in Quilter's Cash (and maybe more if they have bonus points!) Click here for details on the best Quilting Rewards Program on the web - Quilter's Cash!
Remember, we offer $5 flat shipping in the US (free for orders over $100), and great discounts for our international customers. Limit of 1 per customer at this "Daily Deal" price (additional will be added to your cart at the regular price of ). Happy quilting!
* - 1% Quilter's Cash bonus does not apply to Daily Deals for Gift Certificates