Today's Deal 50% off!
Folding Cutting Mat 12" x 17" for Olfa
$24.95
Other Guys Price: $49.95
Limit of 1 per customer at this price

left to buy, or until we're sold out!
A Serious Mat-ter
The first modern Olympics was held in 1896, and women didn't wait long to get in on the action. Though women wouldn't be able to vote in the U.S. for another twenty years, by the second modern Olympics in 1900, twenty-two women competed in the games! Celebrate your Olympic foremothers by participating in MSQC's Golden Star Games! Just spend $25 before tax and shipping and we'll send you a Golden Star scratch card* guaranteed to win one of thousands of amazing prizes!
Spend $40 today and we'll send you a FREE pack of True Grips!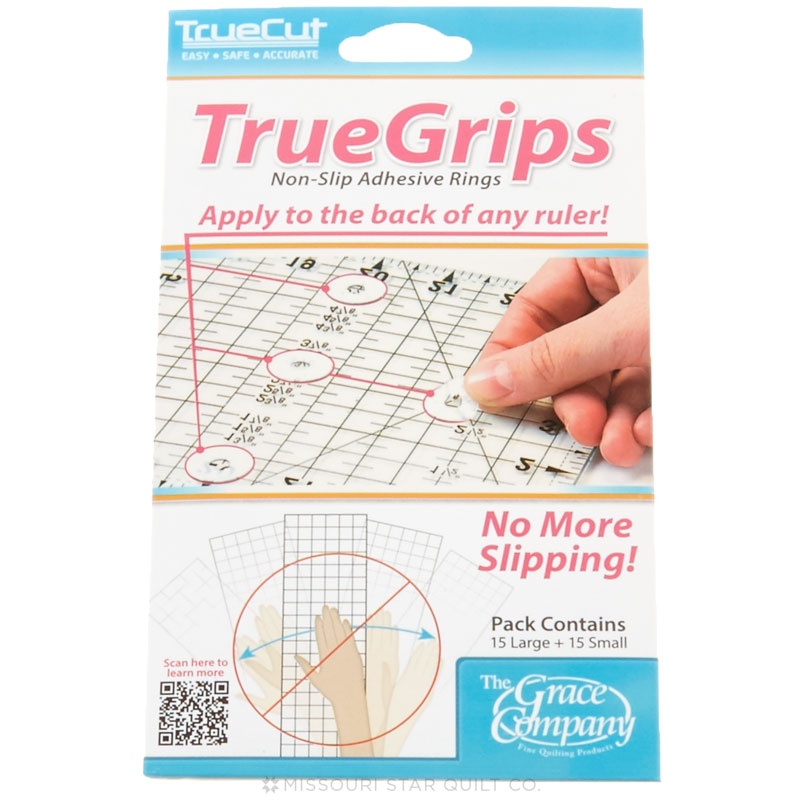 I absolutely LOVE watching Olympic gymnastics. It's something I adored as a little girl that I just never grew out of. I am so amazed by the floor exercise, where the gymnast basically runs back and forth across a forty-foot mat, squeezing in as many ridiculously difficult flips as they can in two minutes. I know I could never do anything like that; Just writing that sentence winded me!
I may not be able to do a triple-mega-backwards-upside-down-ultra-flip like those completely amazing Olympians do, but I've got a few tricks up my sleeve that I can perform on a mat. A cutting mat, that is! Show off your skills wherever you go with today's handy folding cutting mat, perfect to have around for quilting on the go at a retreat or sewing circle.
This great OLFA Folding Cutting Mat 12" x 17" has a durable cutting surface that absorbs cuts made by rotary cutters. The mat folds flat for easy portability. The smart folks at OLFA used a wavy fold line to create a smooth, gapless surface when laid flat (won't skip threads when cutting directly over fold). 2.5mm thickness. Size when open: 12.75" x 18". Size when folded: 12.75" x 9.125".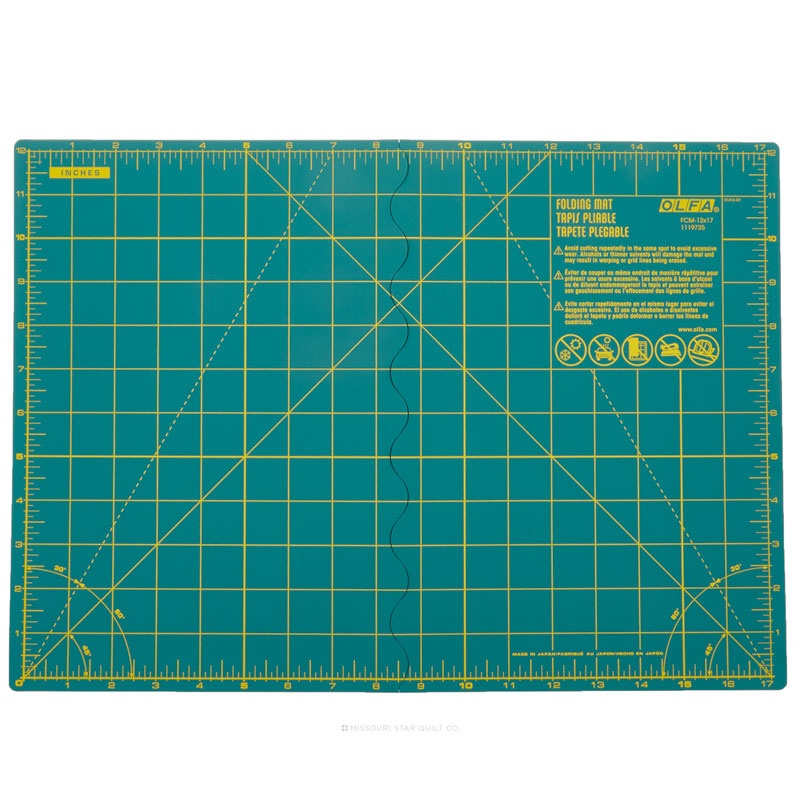 *Limit one scratch card per order. Golden Star Games is available only within United States and territories. However, international orders over $25 will receive a mystery gift!
So, in summary, the deal for today is a Folding Cutting Mat 12" x 17" for only $24.95 - that's 50% OFF!
Good news! If you are logged in when you buy this deal, you will receive 1% back in Quilter's Cash*. Any other products you add to your cart will get you 3% back in Quilter's Cash (and maybe more if they have bonus points!) Click here for details on the best Quilting Rewards Program on the web - Quilter's Cash!
Remember, we offer $5 flat shipping in the US (free for orders over $100), and great discounts for our international customers. Limit of 1 per customer at this "Daily Deal" price (additional will be added to your cart at the regular price of ). Happy quilting!
* - 1% Quilter's Cash bonus does not apply to Daily Deals for Gift Certificates