Today's Deal
46
% off
Cotton Supreme - French Vanilla Honey Bun
By RJR Fabrics for RJR Fabrics
$
13.95
Other Guys Price: $26.00
Sign in to see some other amazing deals we have to offer.
Hey Honey, Check Out This Sale! (Freebies + Bonus QC!)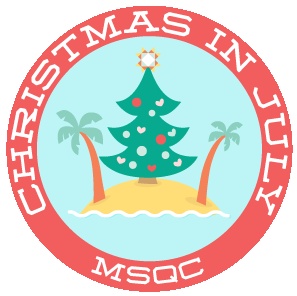 Christmas shopping can be a chore, but this year we've made it easy. For just three days we're having a huge Christmas in July Sale, and when you buy the things you love, we'll send you stocking stuffers for free! Give them to your quilter friends or stuff them in your own stocking… we won't tell! Every day of the sale will be special, but don't blink, these deals won't last! And whatever you do, stick around for Friday's big blowout!
Today when you spend $50 before tax and shipping you'll receive a FREE wooden MSQC Christmas Ornament and 300 Quilter's Cash points!
You catch more flies with honey… especially if it's super classy and rare honey that costs a fortune. "Elvish" honey is extracted from a deep cave in Turkey where the mineral-rich cave walls enhance the honey's, erm, mineral-ness and extra specialness. At least that's what they say when they charge $6,800 per kilogram!
I'm fresh out of rare Turkish cave honey, but I've got something pretty special for you today. If you didn't already know I Iove you, today I'm offering a fabulous price on the Cotton Supreme French Vanilla Honey Bun by RJR. I can't decide which part of that name I like best: supreme, vanilla, honey bun… all good things. And if you haven't quilted with a honey bun before you are in for a treat! Cut skinnier than a jelly roll, this precut is ideal for so many projects, including the Curved Log Cabin and the River Log Cabin you'll find in ModBlock. Click here to look at some of the ways you will love this honey bun!
The Cotton Supreme French Vanilla Honey Bun by RJR contains 40 1.5" strips of high quality quilting fabric (sku 9617-111).
Curved Log Cabin: www.youtube.com/watch?v=YZTP3h_tIGE
ModBlock: www.missouriquiltco.com/shop/browse?q=modblock+magazine
Other Ideas: www.youtube.com/user/MissouriQuiltCo/search?query=honey+bun
So, in summary, the deal for today is a Cotton Supreme - French Vanilla Honey Bun by RJR Fabrics for RJR Fabrics for only $13.95 - that's 46% OFF!
Good news! If you are logged in when you buy this deal, you will receive 1% back in Quilter's Cash*. Any other products you add to your cart will get you 3% back in Quilter's Cash (and maybe more if they have bonus points!) Click here for details on the best Quilting Rewards Program on the web - Quilter's Cash!
Remember, we offer $5 flat shipping in the US (free for orders over $100), and great discounts for our international customers. Limit of 1 per customer at this "Daily Deal" price (additional will be added to your cart at the regular price of 21.95). Happy quilting!
* - 1% Quilter's Cash bonus does not apply to Daily Deals for Gift Certificates