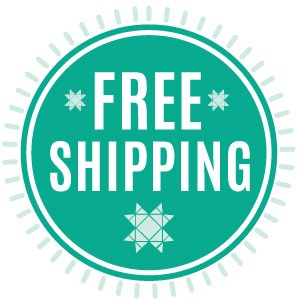 Today's Deal 100% off!
Free Shipping Sale + Bonuses at $40, $75, and $125!!!
$0.00
Other Guys Price: $5.00
Limit of 1 per customer at this price

left to buy, or until we're sold out!
Free Falling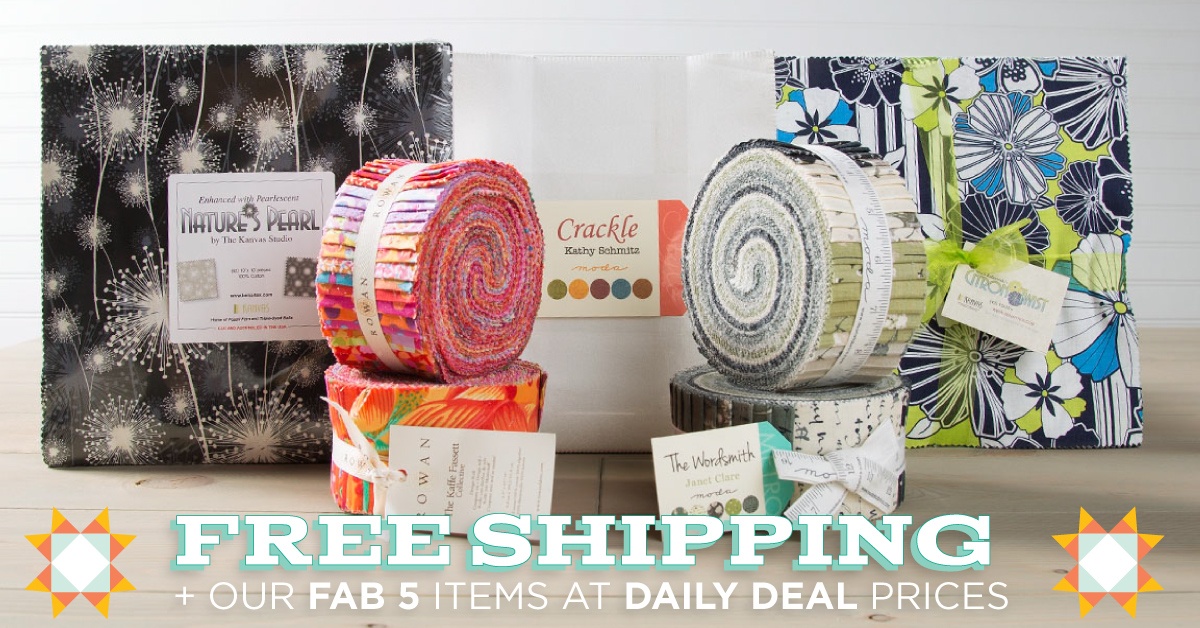 The leaves are falling, the prices are falling, and the shipping is FREE... it doesn't get much better than that! You're going to love today's sale because we're loading you up with FREE shipping, FIVE fabulous precuts at Daily Deal prices, additional sale items. See the sale HERE. And check out these FREEBIES:
Some women feel that getting their sweetheart to buy them something special is like pulling teeth. In Smyrna, Georgia, it's more like shooting fish in a barrell. You see, a local jeweler ran a promotion a few years back that offered an unusual freebie: buy a diamond ring, get a free hunting rifle! I'm not completely sure how I feel about that, but I can tell you, sure as shootin', there are plenty of things I'd rather get for free. (Although if I sent The Hubs out hunting I suppose I'd get more quilting done!) Today we've got a whole whack of deals and no matter which ones or how many you pick, we'll throw in the shipping FREE!
That's right, today's deal is free U.S. Shipping on all orders! Just fill your cart with every little thing you love and the free shipping will automatically be applied at checkout. (If you're an international shopper you won't get free shipping, but you will get a $5 discount at checkout.) Get shopping now, HERE.
Still got a Golden Star Scratch Card sittin' around? REDEEM YOUR PRIZE HERE by October 31.
So, in summary, the deal for today is a Free Shipping Sale + Bonuses at $40, $75, and $125!!! for only $0.00 - that's 100% OFF!
Good news! If you are logged in when you buy this deal, you will receive 1% back in Quilter's Cash*. Any other products you add to your cart will get you 3% back in Quilter's Cash (and maybe more if they have bonus points!) Click here for details on the best Quilting Rewards Program on the web - Quilter's Cash!
Remember, we offer $5 flat shipping in the US (free for orders over $100), and great discounts for our international customers. Limit of 1 per customer at this "Daily Deal" price (additional will be added to your cart at the regular price of ). Happy quilting!
* - 1% Quilter's Cash bonus does not apply to Daily Deals for Gift Certificates