Making Magic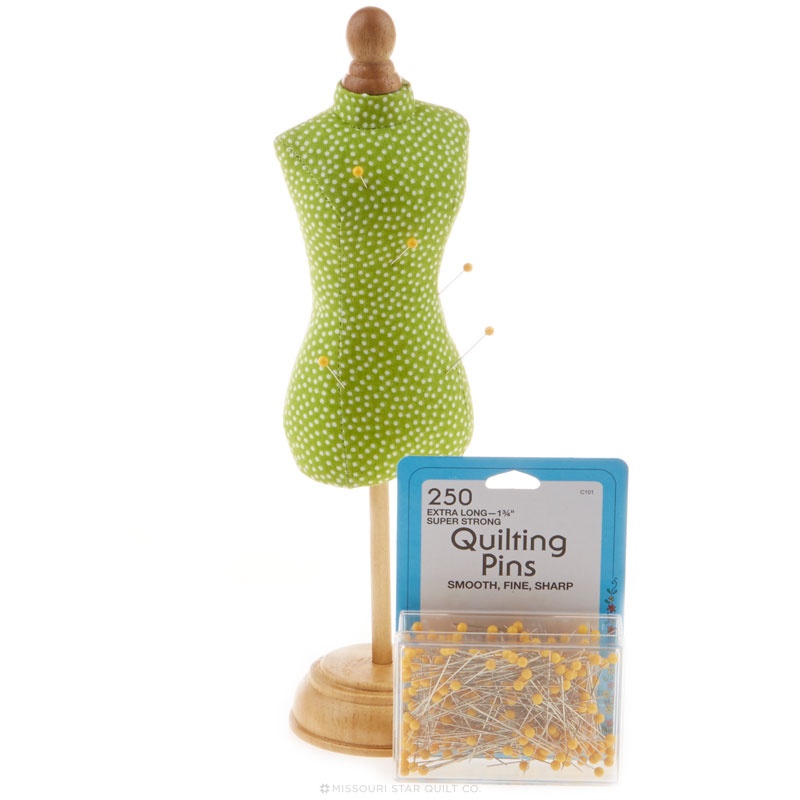 It seems to me that in every child's life there is someone that has a magical space in their home: an attic, a crawl space, a storage room. To adults these places are dusty and disorganized. To a child, they are a perfect setting for the best kind of imaginary play.
My friend Carlie had a crawlspace. It was probably only three feet tall, though it seemed much bigger to me when we played there decades ago. I remember a music box, halloween costumes, and lots and lots of boxes. I loved it in there!
My Grandma had a magical basement with a perfectly climbable mountain of quilt batting in one corner and a dressform in the other. We loved dressing up that dressform in my mother's old dresses and playing house with it.
Now I have to admit that I've never used a dressform for its intended purpose, but I sure have had a lot of fun with them. I can tell you they are the perfect addition to a child's playroom and now with today's deal, they are the perfect addition to your sewing room! (Play room, sewing room, what's the difference, really?)
Today's package deal is a Dressform Pin Cushion With Wood Stand by Dritz PLUS a pack of 250 Extra Long Quilting Pins by Collins. The pincushion is 11.75 inches tall and makes a fun addition to any sewing room. The color of the pincushion you receive will be a surprise, but you can see that they're all adorable!
So, in summary, the deal for today is a The Dressform Pin Cushion and Pins (250 ct.) by MSQC for MSQC for only $9.95 - that's 60% OFF!
Good news! If you are logged in when you buy this deal, you will receive 1% back in Quilter's Cash*. Any other products you add to your cart will get you 3% back in Quilter's Cash (and maybe more if they have bonus points!) Click here for details on the best Quilting Rewards Program on the web - Quilter's Cash!
Remember, we offer $5 flat shipping in the US (free for orders over $100), and great discounts for our international customers. Limit of 1 per customer at this "Daily Deal" price (additional will be added to your cart at the regular price of 17.95). Happy quilting!
* - 1% Quilter's Cash bonus does not apply to Daily Deals for Gift Certificates