Triple Play: Block Star
with
Jenny Doan
Natalie Earnheart
Misty Doan
with
Jenny Doan
Natalie Earnheart
Misty Doan
Triple Play is a favorite tradition here at Missouri Star Quilt Company. Once a month, Jenny, Misty, and Natalie each demonstrate their own unique spin on a favorite block, technique, or template. In this episode, the talented Doan ladies show off three fabulous new Block Star quilt patterns + 2 bonus projects.
Jenny's Mini Block Stars quilt is made with precut layer cake squares. Her fabric is Flora and Fun Ten Squares by Subhashini Narayanan for Robert Kaufman, and she uses the scraps to make 2nd project--a sweet pinwheel baby quilt.
Misty's Star Box quilt is made with jelly roll strips from the Tradewinds collection by Renee Nanneman for Andover Fabric. These coordinated stars pop on a neutral background for a look that's clean and classic.
Natalie's Sunflower Stars quilt is a layer cake pattern made with Homemade 10" Stackers by Echo Park for Riley Blake. These blocks are rounded with snowballed corners, and there are plenty of scraps for a bonus table runner.
Mini Block Stars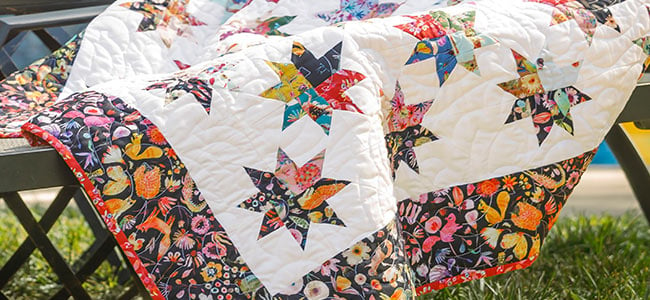 Featured products Get the Supplies Featured in this Tutorial
Sunflower Stars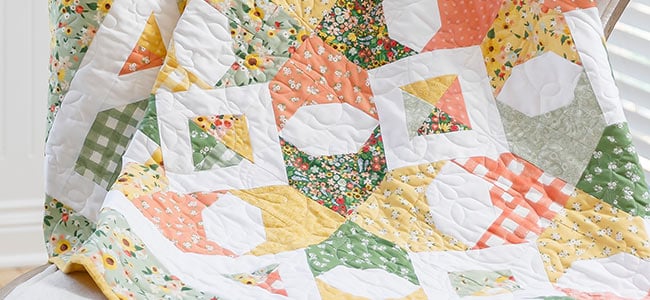 Featured products Get the Supplies Featured in this Tutorial
Star Box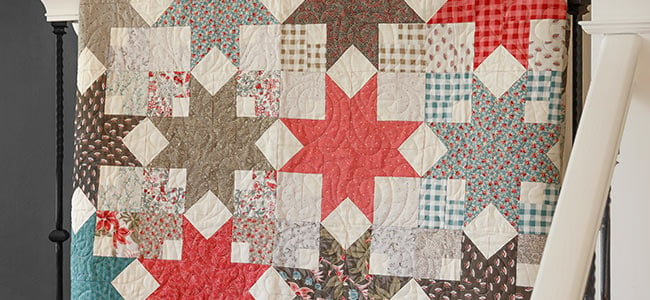 Featured products Get the Supplies Featured in this Tutorial
Featured products Get the Supplies Featured in this Tutorial