Top 5 Sewing Projects Using Sports Fabric

When the air turns chilly and days grow short, you know it's time for football. Gathering together with friends and family. Cheering and chatting and sharing great eats. These are memories in the making.
We've drafted a winning team of football sewing patterns. So pick up your favorite sporty fabric, and get ready for an entire season of home-stitched game days.
1. Blipper (Blanket + Slipper)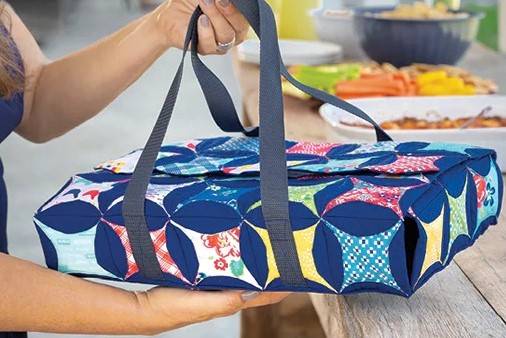 2.

Circle Magic Casserole Cozy
Let's be real. When it comes to football, the true MVP is…whoever brings the food. Cradle your famous 7-layer dip in a sporty Casserole Carrier made with just two charm packs and the Small Circle Magic template. (Expect huge cheers the moment you walk through the door.)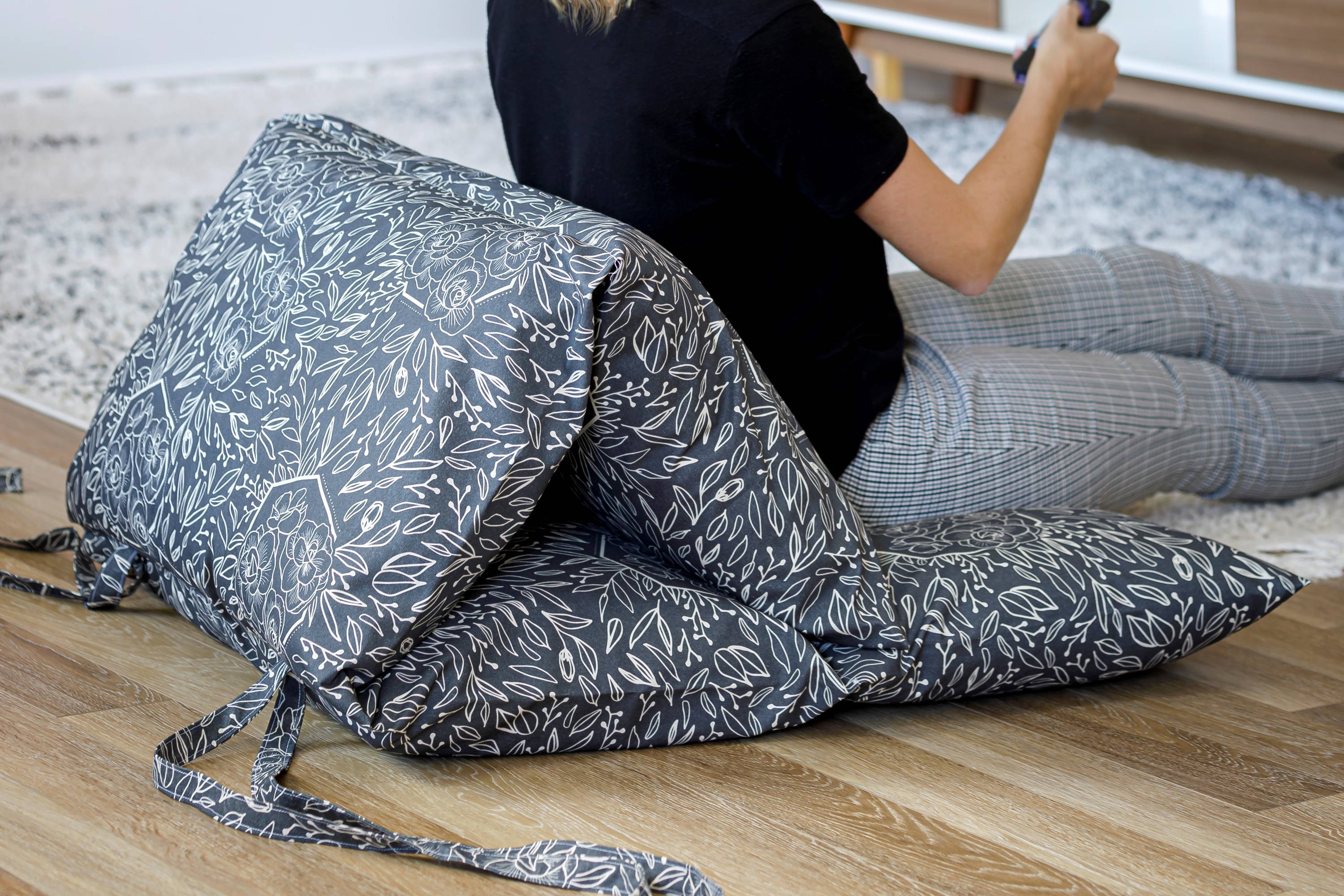 3. Convertible Floor Cushion
On game day, a jam-packed house is a happy house—but where will everyone sit? Misty's Convertible Floor Cushion can be used as a pillowy seat or floor mat, and it folds up neatly for storage. Make it with your favorite football fabric - or use solid team colors - and your whole crew will be comfy through the fourth quarter.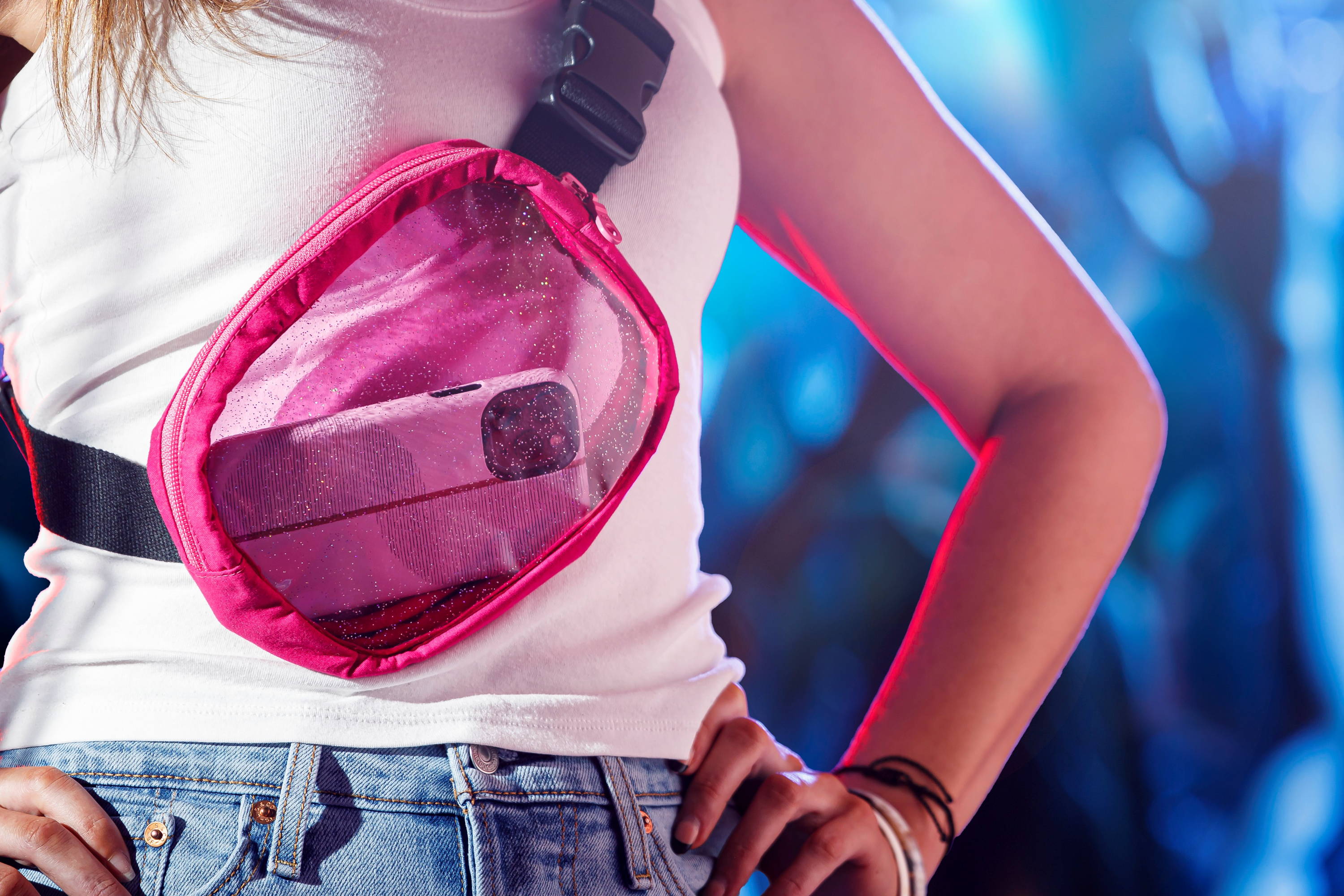 If you're lucky enough to watch the pros in person, you may need a new bag. Clear bags are now required in most arenas. Misty's Adventure Sling Bag made with clear vinyl features a zipper closure and adjustable strap. Use sporty prints or solid team colors as your accent fabric for an extra pop of fun.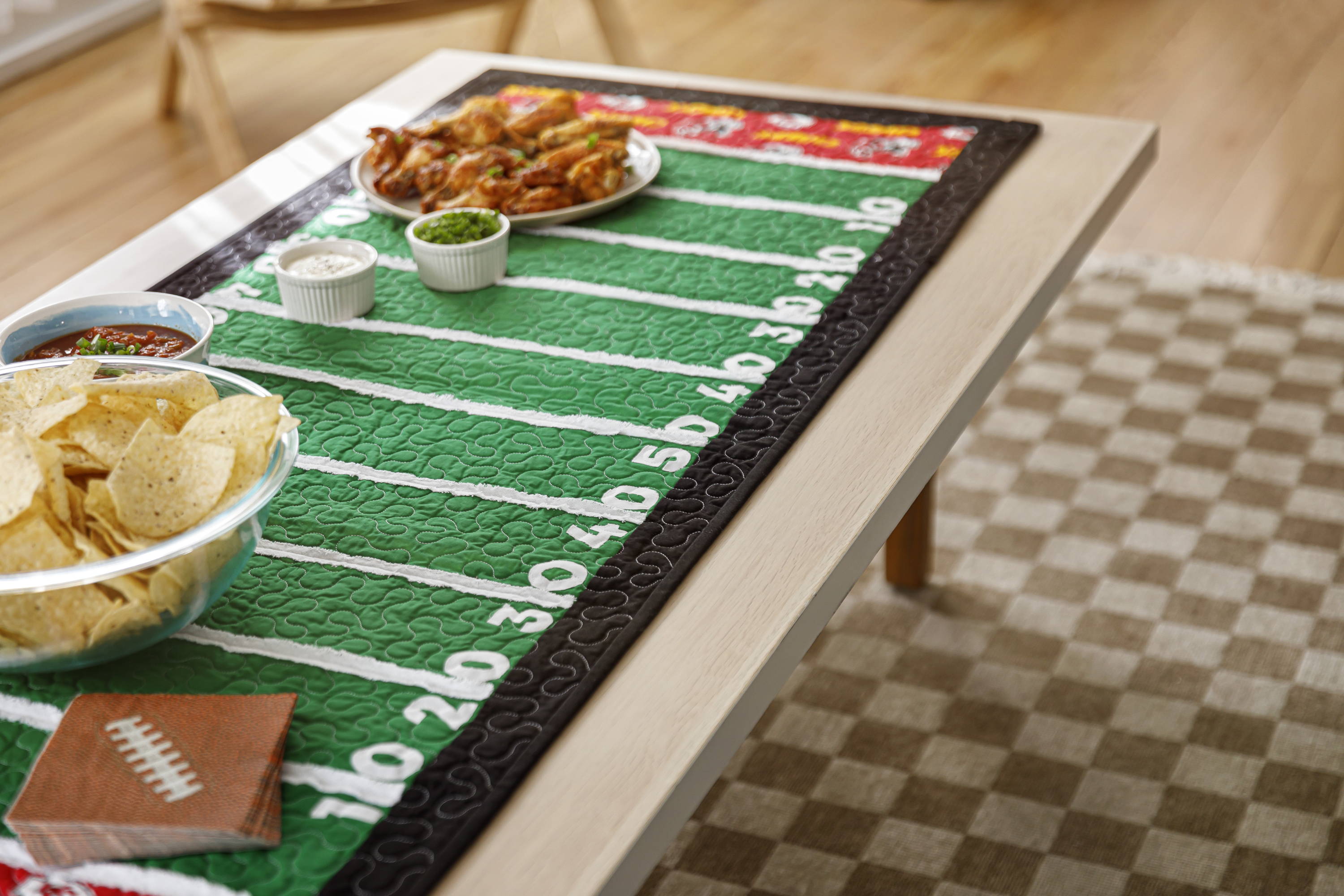 Hosting the watch party? We've got a DIY football table topper that stretches from endzone to endzone. It has appliqué field numbers and textured yard lines made with Chenille-It bias tape. Customize this project with your team colors, and you'll be ready for game time!
Here at Missouri Star, we REALLY love our football. From our Penney High Hornets to our Kansas City Chiefs, we've got team spirit comin' out our bobbins.
Check out our football-themed sewing projects hub for football sewing patterns, fabric, tutorials, and yards n' yards of game day sewing inspiration. (You'll even find one of our favorite game day recipes!)